Top Of The Pops (1964-2006)
coffret de 43 CD
MP3 320 kbps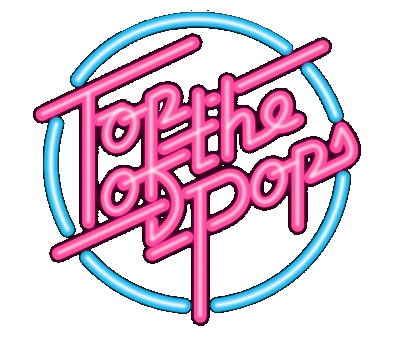 Top of the Pops est une émission télévisée britanique qui présentait chaque jeudi soir le Hit-Parade des titres les mieux vendus.
La première émission a été diffusée le 1er janvier 1964, la dernière le 30 juillet 2006.
Top of the Pops, ce sont des chiffres :
plus de 42 ans de diffusion,
près de 2200 émissions et
2550 interprètes qui s'y sont produits en live.
Label : BBC Music ‎– 50999 5 15482 2 3
Format : 43 CD, Compilation, Remastered
Origine : UK & Europe
Date de sortie : 2007
Genre : Rock
Style : Pop-Rock
Format : MP3 320 kb/s
Photos : 285 pics
Liste des tracs : au format pdf
Taille du torrent : 7.09 Go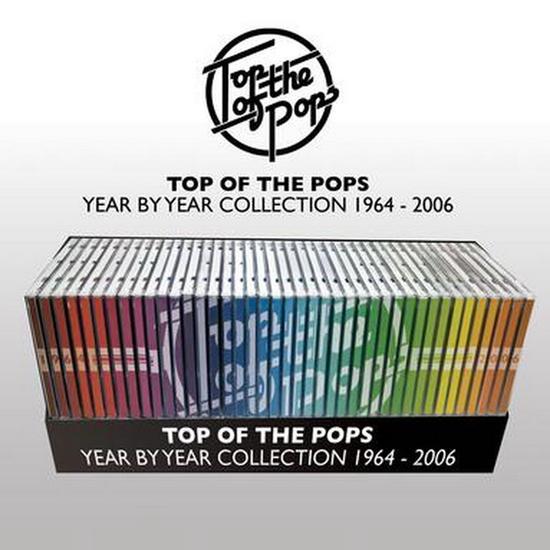 Contenu de l'archive
Top Of The Pops/1964/01-The Animals-The House Of The Rising Sun.mp3 10.30MB
Top Of The Pops/1964/02-Herman's Hermits-I'm Into Something Good.mp3 5.82MB
Top Of The Pops/1964/03-Sandie Shaw-(There's) Always Something There To Remind Me.mp3 6.27MB
Top Of The Pops/1964/04-The Beach Boys-I Get Around.mp3 5.07MB
Top Of The Pops/1964/05-Roy Orbison-Oh, Pretty Woman.mp3 6.78MB
Top Of The Pops/1964/06-The Hollies-Just One Look.mp3 5.76MB
Top Of The Pops/1964/07-Manfred Mann-Do Wah Diddy Diddy.mp3 5.45MB
Top Of The Pops/1964/08-The Nashville Teens-Tobacco Road.mp3 5.57MB
Top Of The Pops/1964/09-The Swinging Blue Jeans-You're No Good.mp3 5.21MB
Top Of The Pops/1964/10-The Paramounts-Poison Ivy.mp3 4.77MB
Top Of The Pops/1964/11-Lulu & The Luvvers-Shout.mp3 6.59MB
Top Of The Pops/1964/12-Georgie Fame & The Blue Flames-Yeh Yeh.mp3 6.32MB
Top Of The Pops/1964/13-Billy Fury-It's Only Make Believe.mp3 5.68MB
Top Of The Pops/1964/14-The Shadows-The Rise & Fall Of Flingle Blunt.mp3 6.31MB
Top Of The Pops/1964/15-Frank Ifield-Don't Blame Me.mp3 5.12MB
Top Of The Pops/1964/16-Dusty Springfield-I Just Don't Know What To Do With Myself.mp3 6.89MB
Top Of The Pops/1964/17-Adam Faith-A Message To Martha (Kentucky Bluebird).mp3 7.22MB
Top Of The Pops/1964/18-Cliff Bennett & The Rebel Rousers-One Way Love.mp3 5.36MB
Top Of The Pops/1964/19-Diana Ross & The Supremes-Where Did Your Love Go.mp3 5.76MB
Top Of The Pops/1964/20-The Dixie Cups-Chapel Of Love.mp3 6.31MB
Top Of The Pops/1964/21-The Bachelors-Diane.mp3 5.76MB
Top Of The Pops/1964/22-Cilla Black-You're My World.mp3 6.77MB
Top Of The Pops/1964/23-Shirley Bassey-Goldfinger.mp3 6.44MB
Top Of The Pops/1964/24-Peter & Gordon-A World Without Love.mp3 6.11MB
Top Of The Pops/1964/25-Gerry & The Pacemakers-I'm The One.mp3 5.25MB
Top Of The Pops/1964/26-Freddie & The Dreamers-I Understand.mp3 5.82MB
Top Of The Pops/1964/51Vi8VD3nBL._SS500_.jpg 61.47kB
Top Of The Pops/1965/01-Tom Jones-It's Not Unusual.mp3 4.71MB
Top Of The Pops/1965/02-The Hollies-I'm Alive.mp3 5.56MB
Top Of The Pops/1965/03-Hermans Hermits-A Must To Avoid.mp3 4.42MB
Top Of The Pops/1965/04-The Animals-Don't Let Me Be Misunderstood.mp3 5.64MB
Top Of The Pops/1965/05-The Beach Boys-Help Me Rhonda.mp3 7.27MB
Top Of The Pops/1965/06-Shadows-Stingray.mp3 5.70MB
Top Of The Pops/1965/07-Shangri-Las-Leader Of The Pack.mp3 6.50MB
Top Of The Pops/1965/08-The Toys-A Lovers Concerto.mp3 6.09MB
Top Of The Pops/1965/09-Sandie Shaw-Long Live Love.mp3 6.08MB
Top Of The Pops/1965/10-The Toys-A Lovers Concerto.mp3 5.82MB
Top Of The Pops/1965/11-The Mccoys-Hang On Sloppy.mp3 8.92MB
Top Of The Pops/1965/12-Manfred Mann-If You Gotta Go, Go Now.mp3 5.73MB
Top Of The Pops/1965/13-Cher-All I Really Wanna Do.mp3 6.84MB
Top Of The Pops/1965/14-Adam Faith-Stop Feeling Sorry For Yourself.mp3 7.14MB
Top Of The Pops/1965/15-Freddie & The Dreamers-A Little You.mp3 5.01MB
Top Of The Pops/1965/16-P J Proby-Maria.mp3 8.30MB
Top Of The Pops/1965/17-Dobie Gray-The ''In'' Crowd.mp3 6.59MB
Top Of The Pops/1965/18-The Seekers-A World Of Our Own.mp3 6.22MB
Top Of The Pops/1965/19-Gerry & The Pacemakers-Ferry' Cross The Mersey.mp3 5.55MB
Top Of The Pops/1965/20-Billy J Kramer & The Dakotas-Trains & Boats & Plains.mp3 6.44MB
Top Of The Pops/1965/21-Ken Dodd-Tears.mp3 6.48MB
Top Of The Pops/1965/22-Peter & Gordon-True Love Ways.mp3 6.08MB
Top Of The Pops/1965/23-Righteous Brothers-You've Lost That Lovin' Feeling.mp3 8.52MB
Top Of The Pops/1965/24-Matt Monroe-Yesterday.mp3 6.39MB
Top Of The Pops/1965/25-Andy Williams-Almost There.mp3 6.90MB
Top Of The Pops/1965/51S6JAls0fL._SS500_.jpg 61.85kB
Top Of The Pops/1966/01-The Troggs-Wild Thing.mp3 5.99MB
Top Of The Pops/1966/02-The Small Faces-All Or Nothing.mp3 7.08MB
Top Of The Pops/1966/03-Donovan-Sunshine Superman.mp3 10.42MB
Top Of The Pops/1966/04-The Byrds-8 Mile High.mp3 8.26MB
Top Of The Pops/1966/05-The Beach Boys-Good Vibrations.mp3 8.27MB
Top Of The Pops/1966/06-Dusty Springfield-You Don't Have To Say You Love Me.mp3 6.47MB
Top Of The Pops/1966/07-Manfred Mann-Pretty Flamingo.mp3 5.89MB
Top Of The Pops/1966/08-Lovin' Spoonful-Summer In The City.mp3 6.16MB
Top Of The Pops/1966/09-Herman's Hermits-No Milk Today.mp3 6.72MB
Top Of The Pops/1966/10-The Hollies-I Can't Let Go.mp3 5.56MB
Top Of The Pops/1966/11-Cliff Bennett & The Rebel Rousers-Got To Get You Into My Life.mp3 5.76MB
Top Of The Pops/1966/12-Tommy James & The Shondells-Hanky Panky.mp3 6.60MB
Top Of The Pops/1966/13-The Swinging Blue Jeans-Don't Make Me Over.mp3 6.56MB
Top Of The Pops/1966/14-Mitch Ryder & The Detroit Wheels-Jenny Takes A Ride.mp3 7.67MB
Top Of The Pops/1966/15-The Shadows-I Met A Girl.mp3 5.16MB
Top Of The Pops/1966/16-Paul Jones-High Time.mp3 5.10MB
Top Of The Pops/1966/17-Roy Orbison-Lana.mp3 5.24MB
Top Of The Pops/1966/18-Cilla Black-Alfie.mp3 6.05MB
Top Of The Pops/1966/19-Peter & Gordon-Lady Godiva.mp3 5.60MB
Top Of The Pops/1966/20-The Seekers-Morningtown Ride.mp3 6.09MB
Top Of The Pops/1966/21-P J Proby-To Make A Big Man Cry.mp3 6.59MB
Top Of The Pops/1966/22-Sandie Shaw-Tomorrow.mp3 6.66MB
Top Of The Pops/1966/23-Cher-Bang Bang (My Baby Shot Me Down).mp3 6.32MB
Top Of The Pops/1966/24-Bob Lind-Elusive Butterfly.mp3 6.47MB
Top Of The Pops/1966/25-Ken Dodd-Promises.mp3 6.61MB
Top Of The Pops/1966/26-Jim Reeves-Distant Drums.mp3 6.55MB
Top Of The Pops/1966/61TfqSGXfvL._SS500_.jpg 65.10kB
Top Of The Pops/1967/01-Donovan-Mellow Yellow.mp3 8.47MB
Top Of The Pops/1967/02-The Troggs-Love Is All Around.mp3 6.81MB
Top Of The Pops/1967/03-The Hollies-On A Carousel.mp3 7.37MB
Top Of The Pops/1967/04-The Flowerpot Men-Let's Go To San Francisco.mp3 8.35MB
Top Of The Pops/1967/05-Traffic-Hole In My Shoe.mp3 6.59MB
Top Of The Pops/1967/06-The Spencer Davis Group-I'm A Man.mp3 6.60MB
Top Of The Pops/1967/07-Hermin's Hermits-There's A Kind Of Hush.mp3 5.91MB
Top Of The Pops/1967/08-Lulu-Thr Boat That I Row.mp3 6.53MB
Top Of The Pops/1967/09-The Turtles-Happy Together.mp3 6.63MB
Top Of The Pops/1967/10-Jeff Beck-Hi Ho Silver Lining.mp3 6.68MB
Top Of The Pops/1967/11-Martha Reeves & The Vandellas-Jimmy Mack.mp3 6.58MB
Top Of The Pops/1967/12-Smokey Robinson & The Miracles-I Second That Emotion.mp3 6.22MB
Top Of The Pops/1967/13-The Four Tops-Standing In The Shadows Of Love.mp3 6.00MB
Top Of The Pops/1967/14-The Young Idea-With A Little Help From My Friends.mp3 5.81MB
Top Of The Pops/1967/15-The Dubliners-Seven Drunken Nights.mp3 8.58MB
Top Of The Pops/1967/16-The Scaffold-Thank U Very Much.mp3 5.79MB
Top Of The Pops/1967/17-Bobbie Gentry-Ode To Billie Joe.mp3 9.70MB
Top Of The Pops/1967/18-The Beach Boys-Then I Kissed Her.mp3 5.20MB
Top Of The Pops/1967/19-The Seekers-Georgy Girl.mp3 5.32MB
Top Of The Pops/1967/20-Sumon Dupree & The Big Sound-Kites.mp3 8.69MB
Top Of The Pops/1967/21-Box Tops-The Letter.mp3 4.35MB
Top Of The Pops/1967/22-Dave Dee, Dozy, Beaky, Mick & Tich-Zabadak.mp3 9.04MB
Top Of The Pops/1967/23-Georgie Fame-The Ballad Of Bonnie & Clyde.mp3 7.20MB
Top Of The Pops/1967/24-Shirley Bassey-Big Spender.mp3 4.21MB
Top Of The Pops/1967/25-Sandie Shaw-Puppet On A String.mp3 5.46MB
Top Of The Pops/1967/51hsbljg-wL._SS500_.jpg 59.24kB
Top Of The Pops/1968/01-Gary Pucket & The Union Gap-Young Girl.mp3 7.01MB
Top Of The Pops/1968/02-Dusty Springfield-Son Of A Preacher Man.mp3 5.54MB
Top Of The Pops/1968/03-Herman's Hermits-Something Is Happening.mp3 7.23MB
Top Of The Pops/1968/04-Cilla Black-Step Inside Love.mp3 5.34MB
Top Of The Pops/1968/05-Amen Corner-Bend Me Shape Me.mp3 6.01MB
Top Of The Pops/1968/06-Tommy James & The Shondells-Mony Mony.mp3 6.57MB
Top Of The Pops/1968/07-The Crazy World of Arthur Brown-Fire.mp3 6.75MB
Top Of The Pops/1968/08-Sly & The Family Stone-Dance To The Music.mp3 6.84MB
Top Of The Pops/1968/09-Love Affair-Everlasting Love.mp3 6.82MB
Top Of The Pops/1968/10-Lulu-I'm A Tiger.mp3 6.29MB
Top Of The Pops/1968/11-The Hollies-Jennifer Eccles.mp3 6.70MB
Top Of The Pops/1968/12-Canned Heat-On The Road Again.mp3 7.32MB
Top Of The Pops/1968/13-Donovan-Hurdy Gurdy Man.mp3 7.50MB
Top Of The Pops/1968/14-The Lemon Pipers-Green Tambourine.mp3 5.49MB
Top Of The Pops/1968/15-Don Partridge-Rosie.mp3 5.19MB
Top Of The Pops/1968/16-Dave Dee, Dozy, Beaky, Mick & Tich-The Legend Of Xanadu.mp3 8.25MB
Top Of The Pops/1968/17-The Bedrocks-Ob-La-Do Ob-La-Da.mp3 6.91MB
Top Of The Pops/1968/18-Bonzo Dog Doo-Dah Band-I'm The Urban Spaceman.mp3 5.47MB
Top Of The Pops/1968/19-The Scaffold-Lily The Pink.mp3 9.89MB
Top Of The Pops/1968/20-The Beach Boys-Do It Again.mp3 5.20MB
Top Of The Pops/1968/21-Bobby Goldsboro-Honey.mp3 9.07MB
Top Of The Pops/1968/22-Malcolm Roberts-May I Have The Next Dream With You.mp3 6.34MB
Top Of The Pops/1968/23-Des O'Connor-I Pretend.mp3 6.42MB
Top Of The Pops/1968/24-Solomon King-She Wears My Ring.mp3 7.36MB
Top Of The Pops/1968/25-Fleetwood Mac-Albatross.mp3 7.25MB
Top Of The Pops/1968/51xxI6nKMJL._SS500_.jpg 60.80kB
Top Of The Pops/1969/01-The Hollies-He Ain't Heavy, He's My Brother.mp3 9.80MB
Top Of The Pops/1969/02-Peter Sarstedt-Where Do You Go To (My Lovely).mp3 10.76MB
Top Of The Pops/1969/03-Herman's Hermits-My Sentimental Friend.mp3 7.56MB
Top Of The Pops/1969/04-Sandie Shaw-Monsieur Dupont.mp3 6.59MB
Top Of The Pops/1969/05-The Beach Boys-I Can Hear Music.mp3 6.04MB
Top Of The Pops/1969/06-The Archies-Sugar Sugar.mp3 6.42MB
Top Of The Pops/1969/07-Lulu-Boom Bang-A-Bang.mp3 5.42MB
Top Of The Pops/1969/08-Cilla Black-Surround Yourself With Sorrow.mp3 5.93MB
Top Of The Pops/1969/09-Paul Jones-Aquarius.mp3 6.18MB
Top Of The Pops/1969/10-Canned Heat-Going Up The Country.mp3 6.54MB
Top Of The Pops/1969/11-Jethro Tull-Living The Past.mp3 7.70MB
Top Of The Pops/1969/12-Lou Christie-I'm Gonna Make You Mine.mp3 6.14MB
Top Of The Pops/1969/13-Karen Young-Nobody's Child.mp3 10.07MB
Top Of The Pops/1969/14-Des O'Connor-Dick-A-Dum-Dum (King's Road).mp3 5.13MB
Top Of The Pops/1969/15-Sounds Nice-Love At First Sight (Je T'aime...Moi Non Plus).mp3 9.00MB
Top Of The Pops/1969/16-Oliver-Good Morning Starshine.mp3 8.34MB
Top Of The Pops/1969/17-Clodagh Rodgers-Come Back & Shake Me.mp3 6.01MB
Top Of The Pops/1969/18-Nina Simone-To Love Somebody.mp3 6.19MB
Top Of The Pops/1969/19-The Edwin Hawkins Singers-Oh Happy Day.mp3 11.75MB
Top Of The Pops/1969/20-Joe South-Games People Play.mp3 8.18MB
Top Of The Pops/1969/21-Glen Campbell-Wichita Linema.mp3 7.04MB
Top Of The Pops/1969/22-Bobbie Gentry-I'll Never Fall In Love Again.mp3 6.60MB
Top Of The Pops/1969/23-Roger Whittaker-Durham Town (The Leavin').mp3 7.55MB
Top Of The Pops/1969/24-Johnny Cash-A Boy Named Sue.mp3 8.67MB
Top Of The Pops/1969/51A27sUtrKL._SS500_.jpg 57.26kB
Top Of The Pops/1970/01-Smokey Robinson & The Miracles-Tears Of A Clown.mp3 6.87MB
Top Of The Pops/1970/02-The Four Tops-It's All In The Game.mp3 6.31MB
Top Of The Pops/1970/03-The Jackson 5-ABC.mp3 6.78MB
Top Of The Pops/1970/04-Edwin Starr-War.mp3 7.81MB
Top Of The Pops/1970/05-James Brown-Get Up.mp3 12.13MB
Top Of The Pops/1970/06-Hot Chocolate-Love Is Life.mp3 8.34MB
Top Of The Pops/1970/07-The Beach Boys-Cotton Fields.mp3 6.76MB
Top Of The Pops/1970/08-The Hollies-I Can't Tell The Bottom From The Top.mp3 8.87MB
Top Of The Pops/1970/09-Hermans Hermits-Years May Come, Years May Go.mp3 8.35MB
Top Of The Pops/1970/10-Melanie-Ruby Tuesday.mp3 10.55MB
Top Of The Pops/1970/11-Shirley Bassey-Something.mp3 8.22MB
Top Of The Pops/1970/12-Glenn Campbell-Honey Come Back.mp3 6.99MB
Top Of The Pops/1970/13-The Band-Rag Mama Rag.mp3 6.98MB
Top Of The Pops/1970/14-Jethro Tull-The Teacher.mp3 9.22MB
Top Of The Pops/1970/15-Canned Heat-Let's Work Together.mp3 6.48MB
Top Of The Pops/1970/16-Free-All Right Now.mp3 8.23MB
Top Of The Pops/1970/17-Dave Edmunds-I Hear You Knocking.mp3 6.42MB
Top Of The Pops/1970/18-Norman Greenbaum-Spirit In The Sky.mp3 9.22MB
Top Of The Pops/1970/19-Deep Purple-Black Night.mp3 7.94MB
Top Of The Pops/1970/20-C.C.S.-Whole Lotta Love.mp3 8.07MB
Top Of The Pops/1970/51MKPmwxTDL._SS500_.jpg 56.63kB
Top Of The Pops/1971/01-Diana Ross-I'm Still Waiting.mp3 8.63MB
Top Of The Pops/1971/02-Rod Stewart-Reason To Believe.mp3 9.49MB
Top Of The Pops/1971/03-Hot Chocolate-I Believe (In Love).mp3 8.93MB
Top Of The Pops/1971/04-Hurricane Smith-Don't Let It Die.mp3 5.80MB
Top Of The Pops/1971/05-Cilla Black-Something Tells Me (Something Is Gonna Happen Tonight).mp3 5.61MB
Top Of The Pops/1971/06-Congregation-Softly Whispering I Love You.mp3 6.93MB
Top Of The Pops/1971/07-New World-Tom Tom Turnaround.mp3 7.60MB
Top Of The Pops/1971/08-The Fortunes-Freedon Come, Freedom Go.mp3 7.71MB
Top Of The Pops/1971/09-Peter Noone-Oh You Pretty Thing.mp3 7.10MB
Top Of The Pops/1971/10-The Supremes-Stoned Love.mp3 6.77MB
Top Of The Pops/1971/11-The Fantastics-Something Old, Something New.mp3 6.40MB
Top Of The Pops/1971/12-Middle Of The Road-Chirpy Chirpy Cheep Cheep.mp3 6.83MB
Top Of The Pops/1971/13-The Sweet-Co-Co.mp3 7.29MB
Top Of The Pops/1971/14-Tony Orlando & Dawn-Knock Three Times.mp3 6.81MB
Top Of The Pops/1971/15-Ray Stevens-Bridget The Midget.mp3 8.38MB
Top Of The Pops/1971/16-Benny Hill-Ernie (The Fastest Milkman In The West).mp3 8.91MB
Top Of The Pops/1971/17-The Mixtures-The Pushbike Song.mp3 5.81MB
Top Of The Pops/1971/18-C.C.S.-Tap Turns On The Water.mp3 8.52MB
Top Of The Pops/1971/19-The Move-Tonight.mp3 7.63MB
Top Of The Pops/1971/20-Family-In My Own Time.mp3 8.23MB
Top Of The Pops/1971/21-Redbone-Witch Queen Of New Orleans.mp3 6.31MB
Top Of The Pops/1971/22-Bay City Rollers-Keep On Dancing.mp3 6.22MB
Top Of The Pops/1971/51Iv0K3EXvL._SS500_.jpg 53.79kB
Top Of The Pops/1972/01-T Rex-Telegram Sam.mp3 8.67MB
Top Of The Pops/1972/02-Sweet-Wig Wam Bam.mp3 6.95MB
Top Of The Pops/1972/03-The Move-California Man.mp3 8.31MB
Top Of The Pops/1972/04-Mott the Hoople-All the Young Dudes.mp3 8.05MB
Top Of The Pops/1972/05-Wizzard-Ball Park Incident.mp3 8.41MB
Top Of The Pops/1972/06-Argent-Hold Your Head Up.mp3 8.61MB
Top Of The Pops/1972/07-Deep Purple-Fireball.mp3 7.81MB
Top Of The Pops/1972/08-Hawkwind-Silver Machine.mp3 10.66MB
Top Of The Pops/1972/09-Electric Light Orchestra-10538 Overture.mp3 12.56MB
Top Of The Pops/1972/10-Family-Burlesque.mp3 9.34MB
Top Of The Pops/1972/11-Lindisfarne-Meet Me On The Corner.mp3 6.11MB
Top Of The Pops/1972/12-The Fortunes-Storm In A Teacup.mp3 7.44MB
Top Of The Pops/1972/13-The Hollies-The Baby.mp3 8.72MB
Top Of The Pops/1972/14-Hot Chocolate-You'll Always Be A Friend.mp3 8.02MB
Top Of The Pops/1972/15-Sly & The Family Stone-Family Affair.mp3 6.84MB
Top Of The Pops/1972/16-Hurricane Smith-Oh, Babe What Would You Say_.mp3 7.96MB
Top Of The Pops/1972/17-Shirley Bassey-Diamonds Are Forever.mp3 6.18MB
Top Of The Pops/1972/18-Johnny Cash-A Thing Called Love.mp3 5.90MB
Top Of The Pops/1972/19-Al Green-Let's Stay Together.mp3 7.47MB
Top Of The Pops/1972/20-Nilsson-Without You.mp3 7.63MB
Top Of The Pops/1972/51LshAh54+L._SS500_.jpg 57.78kB
Top Of The Pops/1973/01-The Sweet-Blockbuster.mp3 7.44MB
Top Of The Pops/1973/02-Wizzard-See My Baby Jive.mp3 11.37MB
Top Of The Pops/1973/03-Mud-Dyna-Mite.mp3 6.80MB
Top Of The Pops/1973/04-Suzi Quatro-Can The Can.mp3 8.17MB
Top Of The Pops/1973/05-David Essex-Rock On.mp3 7.75MB
Top Of The Pops/1973/06-Electric Light Orchestra-Roll Over Beethoven.mp3 10.40MB
Top Of The Pops/1973/07-Mott The Hoople-All The Way From Memphis.mp3 11.52MB
Top Of The Pops/1973/08-Ike & Tina Turner-Nutbush City Limits.mp3 6.53MB
Top Of The Pops/1973/09-Thin Lizzy-Whiskey in the Jar.mp3 13.12MB
Top Of The Pops/1973/10-Status Quo-Caroline.mp3 8.65MB
Top Of The Pops/1973/11-Hawkwind-Urban Guerilla.mp3 8.40MB
Top Of The Pops/1973/12-Cozy Powell-Dance With The Devil.mp3 8.15MB
Top Of The Pops/1973/13-Kenny-Heart Of Stone.mp3 6.82MB
Top Of The Pops/1973/14-Roy Wood-Forever.mp3 9.90MB
Top Of The Pops/1973/15-Stealers Wheel-Stuck In The Middle With You.mp3 7.81MB
Top Of The Pops/1973/16-The Hollies-The Day That Curly Billy Shot Down Crazy Sam McGee.mp3 8.71MB
Top Of The Pops/1973/17-Peters & Lee-Welcome Home.mp3 8.09MB
Top Of The Pops/1973/18-Shirley Bassey-Never Never Never.mp3 8.38MB
Top Of The Pops/1973/19-Hot Chocolate-Brother Louie.mp3 11.42MB
Top Of The Pops/1973/20-The O'Jays-Love Train.mp3 6.86MB
Top Of The Pops/1973/51v9qsnE7DL._SS500_.jpg 60.88kB
Top Of The Pops/1974/01-Status Quo-Down Down.mp3 8.44MB
Top Of The Pops/1974/02-Mud-Tiger Feet.mp3 8.79MB
Top Of The Pops/1974/03-Suzi Quatro-Devil Gate Drive.mp3 8.67MB
Top Of The Pops/1974/04-The Rubettes-Sugar Baby Love.mp3 7.86MB
Top Of The Pops/1974/05-The Arrows-Touch Too Much.mp3 6.89MB
Top Of The Pops/1974/06-Kenny-The Bump.mp3 5.91MB
Top Of The Pops/1974/07-Pilot-Magic.mp3 7.01MB
Top Of The Pops/1974/08-David Essex-Gonna Make You A Star.mp3 8.42MB
Top Of The Pops/1974/09-Sparks-Amateur Hour.mp3 7.88MB
Top Of The Pops/1974/10-Steve Harley & Cockney Rebel-Judy Teen.mp3 8.46MB
Top Of The Pops/1974/11-First Class-Beach Baby.mp3 10.92MB
Top Of The Pops/1974/12-George McCrae-Rock Your Baby.mp3 7.56MB
Top Of The Pops/1974/13-The Isley Brothers-Summer Breeze.mp3 14.17MB
Top Of The Pops/1974/14-The Hollies-The Air That I Breathe.mp3 9.24MB
Top Of The Pops/1974/15-Paul Anka & Odia Coates-(You're) Having My Baby.mp3 5.75MB
Top Of The Pops/1974/16-Terry Jacks-Seasons In The Sun.mp3 7.77MB
Top Of The Pops/1974/17-Charlie Rich-The Most Beautiful Girl In The World.mp3 6.13MB
Top Of The Pops/1974/18-Hot Chocolate-Emma.mp3 8.74MB
Top Of The Pops/1974/19-Ray Stevens-The Streak.mp3 7.47MB
Top Of The Pops/1974/20-Hues Corporation-Rock The Boat.mp3 7.60MB
Top Of The Pops/1974/21-KC & The Sunshine Band-Queen Of Clubs.mp3 7.60MB
Top Of The Pops/1974/51OZBj5mPJL._SS500_.jpg 59.68kB
Top Of The Pops/1975/01-Steve Harley & Cockney Rebel-Make Me Smile (Come Up & See Me).mp3 8.93MB
Top Of The Pops/1975/02-Sailor-A Glass of Champagne.mp3 6.12MB
Top Of The Pops/1975/03-Chris Spedding-Motor Bikin'.mp3 5.96MB
Top Of The Pops/1975/04-Pilot-January.mp3 8.00MB
Top Of The Pops/1975/05-Kenny-Fancy Pants.mp3 7.90MB
Top Of The Pops/1975/06-Smokie-If You Think You Know How To Love Me.mp3 7.83MB
Top Of The Pops/1975/07-Suzi Quatro-Your Mamma Won't Like Me.mp3 7.80MB
Top Of The Pops/1975/08-Mud-Oh Boy.mp3 6.57MB
Top Of The Pops/1975/09-Johnny Nash-Tears On My Pillow.mp3 7.58MB
Top Of The Pops/1975/10-The Three Degrees-Take Good Care of Yourself.mp3 7.82MB
Top Of The Pops/1975/11-Hot Chocolate-You Sexy Thing.mp3 9.30MB
Top Of The Pops/1975/12-KC & The Sunshine Band-That's the Way (I Like It).mp3 7.02MB
Top Of The Pops/1975/13-Maxine Nightingale-Right Back Where We Started From.mp3 7.34MB
Top Of The Pops/1975/14-Natalie Cole-This Will Be (An Everlasting Love).mp3 6.47MB
Top Of The Pops/1975/15-George McCrae-It's Been So Long.mp3 5.93MB
Top Of The Pops/1975/16-The Drifters-There Goes My First Love.mp3 7.03MB
Top Of The Pops/1975/17-Gladys Knight & The Pips-The Way We Were (Try to Remember).mp3 10.59MB
Top Of The Pops/1975/18-Minnie Riperton-Lovin' You.mp3 7.58MB
Top Of The Pops/1975/19-Steeleye Span-All Around My Hat.mp3 9.44MB
Top Of The Pops/1975/20-Tammy Wynette-Stand By Your Man.mp3 6.15MB
Top Of The Pops/1975/51ppfux8wpL._SS500_.jpg 51.72kB
Top Of The Pops/1976/01-Boney M-Daddy Cool.mp3 8.01MB
Top Of The Pops/1976/02-KC & The Sunshine Band-(Shake Shake Shake) Shake Your Booty.mp3 7.11MB
Top Of The Pops/1976/03-Hot Chocolate-Don't Stop It Now.mp3 6.94MB
Top Of The Pops/1976/04-Tavares-Heaven Must Be Missing an Angel.mp3 15.83MB
Top Of The Pops/1976/05-Brass Construction-Movin'.mp3 8.67MB
Top Of The Pops/1976/06-Pussycat-Mississippi.mp3 10.54MB
Top Of The Pops/1976/07-Silver Convention-Get Up & Boogie.mp3 6.93MB
Top Of The Pops/1976/08-Lee Garrett-You're My Everything.mp3 6.84MB
Top Of The Pops/1976/09-Gladys Knight & The Pips-Midnight Train To Georgia.mp3 10.70MB
Top Of The Pops/1976/10-David Soul-Don't Give Up On Us.mp3 8.29MB
Top Of The Pops/1976/11-Dr Hook-A Little Bit More.mp3 6.85MB
Top Of The Pops/1976/12-Dorothy Moore-Misty Blue.mp3 8.25MB
Top Of The Pops/1976/13-Joan Armatrading-Love & Affection.mp3 9.97MB
Top Of The Pops/1976/14-The Isley Brothers-Harvest For The World.mp3 8.95MB
Top Of The Pops/1976/15-Steve Harley-Here Comes The Sun.mp3 6.78MB
Top Of The Pops/1976/16-10CC-The Things We Do For Love.mp3 8.01MB
Top Of The Pops/1976/17-Thin Lizzy-The Boys Are Back In Town.mp3 10.10MB
Top Of The Pops/1976/18-Be Bop Deluxe-Ships In The Night.mp3 9.22MB
Top Of The Pops/1976/19-Smokie-Living Next Door To Alice.mp3 7.97MB
Top Of The Pops/1976/20-The Wurzels-The Combine Harvester (Brand New Key).mp3 7.01MB
Top Of The Pops/1976/51YHQA3GvnL._SS500_.jpg 55.16kB
Top Of The Pops/1977/01-Bryan Ferry-Tokyo Joe.mp3 9.02MB
Top Of The Pops/1977/02-Tom Robinson Band-2-4-6-8 Motorway.mp3 7.54MB
Top Of The Pops/1977/03-Status Quo-Rockin' All Over The World.mp3 8.21MB
Top Of The Pops/1977/04-Thin Lizzy-Don't Believe A Word.mp3 5.33MB
Top Of The Pops/1977/05-Deep Purple-Smoke On The Water.mp3 8.66MB
Top Of The Pops/1977/06-The Stranglers-Peaches.mp3 9.41MB
Top Of The Pops/1977/07-Mr Big-Romeo.mp3 5.87MB
Top Of The Pops/1977/08-Mink DeVille-Spanish Stroll.mp3 8.32MB
Top Of The Pops/1977/09-Al Stewart-Year Of The Cat.mp3 14.94MB
Top Of The Pops/1977/10-Boz Scaggs-Lido Shuffle.mp3 8.37MB
Top Of The Pops/1977/11-Meri Wilson-Telephone Man.mp3 4.57MB
Top Of The Pops/1977/12-Althea & Donna-Uptown Top Ranking.mp3 8.91MB
Top Of The Pops/1977/13-T-Connection-Do What You Wanna Do.mp3 8.10MB
Top Of The Pops/1977/14-Joe Tex-Ain't Gonna Bump No More (With No Big Fat Woman).mp3 15.23MB
Top Of The Pops/1977/15-Tavares-Whodunit.mp3 8.25MB
Top Of The Pops/1977/16-Heatwave-Boogie Nights.mp3 8.10MB
Top Of The Pops/1977/17-Maxine Nightingale-Love Hit Me.mp3 6.42MB
Top Of The Pops/1977/18-Baccara-Yes Sir, I Can Boogie.mp3 10.44MB
Top Of The Pops/1977/19-Hot Chocolate-So You Win Again.mp3 10.05MB
Top Of The Pops/1977/20-Commodores-Easy.mp3 9.89MB
Top Of The Pops/1977/51J2R21qlkL._SS500_.jpg 62.00kB
Top Of The Pops/1978/01-The Jacksons-Blame It On The Boogie.mp3 8.11MB
Top Of The Pops/1978/02-Blondie-Denis.mp3 5.26MB
Top Of The Pops/1978/03-Electric Light Orchestra-Mr Blue Sky.mp3 11.62MB
Top Of The Pops/1978/04-Marshall Hain-Dancing In The City.mp3 8.63MB
Top Of The Pops/1978/05-John Travolta-Sandy.mp3 5.93MB
Top Of The Pops/1978/06-Tavares-More Than A Woman.mp3 7.48MB
Top Of The Pops/1978/07-Sarah Brightman-I Lost My Heart To A Starship Trooper.mp3 9.96MB
Top Of The Pops/1978/08-KC & The Sunshine Band-Boogie Shoes.mp3 5.02MB
Top Of The Pops/1978/09-T-Connection-On Fire.mp3 17.07MB
Top Of The Pops/1978/10-Hot Chocolate-Every 1's A Winner.mp3 9.00MB
Top Of The Pops/1978/11-Earth, Wind & Fire-September.mp3 8.27MB
Top Of The Pops/1978/12-Johnny Mathis & Deniece Williams-Too Much, Too Little, Too Late.mp3 6.94MB
Top Of The Pops/1978/13-Crystal Gayle-Talking In Your Sleep.mp3 6.72MB
Top Of The Pops/1978/14-Gerry Rafferty-Baker Street.mp3 9.50MB
Top Of The Pops/1978/15-Dr Hook-More Like The Movies.mp3 8.43MB
Top Of The Pops/1978/16-Racey-Lay Your Love On Me.mp3 7.41MB
Top Of The Pops/1978/17-Frankie Miller-Darlin'.mp3 7.24MB
Top Of The Pops/1978/18-Suzi Quatro-If You Can't Give Me Love.mp3 8.88MB
Top Of The Pops/1978/19-Rich Kids-Rich Kids.mp3 6.84MB
Top Of The Pops/1978/20-The Stranglers-Five Minutes.mp3 7.55MB
Top Of The Pops/1978/21-Buzzcocks-Ever Fallen In Love.mp3 6.23MB
Top Of The Pops/1978/51LPVj-4INL._SS500_.jpg 58.27kB
Top Of The Pops/1979/01-Madness-The Prince.mp3 5.76MB
Top Of The Pops/1979/02-The Beat-The Tears Of A Clown.mp3 6.12MB
Top Of The Pops/1979/03-The Special A.K.A.-Gangsters.mp3 6.34MB
Top Of The Pops/1979/04-Blondie-Sunday Girl.mp3 7.30MB
Top Of The Pops/1979/05-Thin Lizzy-Waiting For An Alibi.mp3 8.03MB
Top Of The Pops/1979/06-Status Quo-Whatever You Want.mp3 9.16MB
Top Of The Pops/1979/07-Electric Light Orchestra-Don't Bring Me Down.mp3 9.30MB
Top Of The Pops/1979/08-The Knack-My Sharona.mp3 9.17MB
Top Of The Pops/1979/09-Squeeze-Cool For Cats.mp3 7.26MB
Top Of The Pops/1979/10-Dr Feelgood-Milk & Alcohol.mp3 6.41MB
Top Of The Pops/1979/11-Gerry Rafferty-Night Owl.mp3 14.04MB
Top Of The Pops/1979/12-Dr Hook-When You're In Love With A Beautiful Woman.mp3 6.74MB
Top Of The Pops/1979/13-Anita Ward-Ring My Bell.mp3 10.29MB
Top Of The Pops/1979/14-The Dooleys-Wanted.mp3 8.52MB
Top Of The Pops/1979/15-KC & The Sunshine Band-Please Don't Go.mp3 8.74MB
Top Of The Pops/1979/16-Earth, Wind & Fire-After The Love Has Gone.mp3 9.73MB
Top Of The Pops/1979/17-Racey-Some Girls.mp3 7.79MB
Top Of The Pops/1979/18-The Flying Lizards-Money.mp3 5.74MB
Top Of The Pops/1979/19-The Ruts-Babylon's Burning.mp3 5.93MB
Top Of The Pops/1979/20-Generation X-King Rocker.mp3 5.23MB
Top Of The Pops/1979/21-The Stranglers-Duchess.mp3 5.77MB
Top Of The Pops/1979/510IRDlDDaL._SS500_.jpg 57.24kB
Top Of The Pops/1980/01-Blondie-Atomic.mp3 8.71MB
Top Of The Pops/1980/02-Adam & The Ants-AntMusic.mp3 8.29MB
Top Of The Pops/1980/03-Dexy's Midnight Runners-Geno.mp3 7.91MB
Top Of The Pops/1980/04-The Specials-Too Much Too Young.mp3 4.75MB
Top Of The Pops/1980/05-The Bodysnatchers-Let's Do The Rock Steady.mp3 6.70MB
Top Of The Pops/1980/06-Joe Jackson-It's Different For Girls.mp3 8.57MB
Top Of The Pops/1980/07-The Vapors-Turning Japanese.mp3 8.56MB
Top Of The Pops/1980/08-Status Quo-What You're Proposing.mp3 9.65MB
Top Of The Pops/1980/09-The Stray Cats-Runaway Boys.mp3 6.89MB
Top Of The Pops/1980/10-Shakin' Stevens-Marie Marie.mp3 6.34MB
Top Of The Pops/1980/11-Martha & The Muffins-Echo Beach.mp3 8.31MB
Top Of The Pops/1980/12-Orchestral Manoeuvres In The Dark-Enola Gay.mp3 8.08MB
Top Of The Pops/1980/13-Ultravox-Sleepwalk.mp3 7.30MB
Top Of The Pops/1980/14-Spandau Ballet-To Cut A Long Story Short.mp3 7.65MB
Top Of The Pops/1980/15-UB40-My Way Of Thinking.mp3 7.77MB
Top Of The Pops/1980/16-Sheena Easton-Modern Girl.mp3 7.91MB
Top Of The Pops/1980/17-Kool & The Gang-Celebration.mp3 8.39MB
Top Of The Pops/1980/18-Diana Ross-Upside Down.mp3 8.45MB
Top Of The Pops/1980/19-Odyssey-Use It Up & Wear It Out.mp3 11.36MB
Top Of The Pops/1980/20-Hot Chocolate-No Doubt About It.mp3 10.16MB
Top Of The Pops/1980/21-Dr Hook-Sexy Eyes.mp3 7.90MB
Top Of The Pops/1980/22-Air Supply-All Out Of Love.mp3 9.21MB
Top Of The Pops/1980/51MONhFP2PL._SS500_.jpg 60.14kB
Top Of The Pops/1981/01-The Jam-That's Entertainment.mp3 8.20MB
Top Of The Pops/1981/02-Duran Duran-Girls On Film.mp3 7.93MB
Top Of The Pops/1981/03-The Teardrop Explodes-Reward.mp3 6.23MB
Top Of The Pops/1981/04-Soft Cell-Tainted Love.mp3 6.18MB
Top Of The Pops/1981/05-Haircut 100-Favourite Shirts (Boy Meets Girl).mp3 7.07MB
Top Of The Pops/1981/06-Adam & The Ants-Stand & Deliver.mp3 8.21MB
Top Of The Pops/1981/07-Siouxsie & The Banshees-Spellbound.mp3 10.70MB
Top Of The Pops/1981/08-Depeche Mode-Just Can't Get Enough.mp3 8.48MB
Top Of The Pops/1981/09-Spandau Ballet-Chant No 1 (I Don't Need This Pressure On).mp3 9.34MB
Top Of The Pops/1981/10-Orchestral Manoeuvres In The Dark-Souvenir.mp3 8.21MB
Top Of The Pops/1981/11-Squeeze-Labelled With Love.mp3 10.45MB
Top Of The Pops/1981/12-The Specials-Ghost Town.mp3 8.46MB
Top Of The Pops/1981/13-Fun Boy Three-The Lunatics (Have Taken Over The Asylum).mp3 7.43MB
Top Of The Pops/1981/14-Ultravox-Vienna.mp3 11.29MB
Top Of The Pops/1981/15-REO Speedwagon-Keep On Loving You.mp3 7.68MB
Top Of The Pops/1981/16-Kim Carnes-Bette Davis Eyes.mp3 8.60MB
Top Of The Pops/1981/17-Bucks Fizz-Making Your Mind Up.mp3 6.11MB
Top Of The Pops/1981/18-Dave Stewart & Barbara Gaskin-It's My Party.mp3 8.70MB
Top Of The Pops/1981/19-Odyssey-Going Back To My Roots.mp3 12.48MB
Top Of The Pops/1981/20-Linx-Intuition.mp3 7.69MB
Top Of The Pops/1981/21-Blondie-Rapture.mp3 11.51MB
Top Of The Pops/1981/51u235O6NGL._SS500_.jpg 58.44kB
Top Of The Pops/1982/01-Survivor-Eye Of The Tiger.mp3 9.24MB
Top Of The Pops/1982/02-Duran Duran-Hungry Like The Wolf.mp3 7.81MB
Top Of The Pops/1982/03-Dexy's Midnight Runners-Come On Eileen.mp3 9.44MB
Top Of The Pops/1982/04-The Stranglers-Golden Brown.mp3 7.93MB
Top Of The Pops/1982/05-Soft Cell-Torch.mp3 9.46MB
Top Of The Pops/1982/06-Kim Willde-View From A Bridge.mp3 8.08MB
Top Of The Pops/1982/07-Adam Ant-Good Two Shoes.mp3 8.08MB
Top Of The Pops/1982/08-Classix Noveaux-Is It A Dream.mp3 8.24MB
Top Of The Pops/1982/09-The J Geils Band-Centrefold.mp3 8.34MB
Top Of The Pops/1982/10-Spandau Ballet-Lifeline.mp3 7.64MB
Top Of The Pops/1982/11-Ultravox-Hymn.mp3 10.17MB
Top Of The Pops/1982/12-Bucks Fizz-My Camera Never Lies.mp3 8.23MB
Top Of The Pops/1982/13-Bow Wow Wow-Go Wild In The Country.mp3 6.89MB
Top Of The Pops/1982/14-Haircut 100-Love Plus One.mp3 8.19MB
Top Of The Pops/1982/15-Blondie-Island Of Lost Souls.mp3 8.75MB
Top Of The Pops/1982/16-Fun Boy Three & Bananarama-It Ain't What You Do, It's The Way That You Do It.mp3 6.47MB
Top Of The Pops/1982/17-Odyssey-Inside Out.mp3 14.61MB
Top Of The Pops/1982/18-Midge Ure-No Regrets.mp3 9.27MB
Top Of The Pops/1982/19-Hot Chocolate-It Started With A Kiss.mp3 9.25MB
Top Of The Pops/1982/20-Daryl Hall & John Oates-Maneater.mp3 10.33MB
Top Of The Pops/1982/51yPwKVuUiL._SS500_.jpg 57.23kB
Top Of The Pops/1983/01-Duran Duran-Is There Something I Should Know_.mp3 9.49MB
Top Of The Pops/1983/02-Culture Club-Karma Chameleon.mp3 8.83MB
Top Of The Pops/1983/03-Heaven 17-Temptation.mp3 7.08MB
Top Of The Pops/1983/04-Ultravox-We Came To Dance.mp3 9.51MB
Top Of The Pops/1983/05-Orchestral Manoeuvres In The Dark-Genetic Engineering.mp3 8.25MB
Top Of The Pops/1983/06-Fun Boy Three-Our Lips Are Sealed .mp3 6.57MB
Top Of The Pops/1983/07-Jo Boxers-Boxer Beat.mp3 7.03MB
Top Of The Pops/1983/08-Thompson Twins-We Are Detective.mp3 7.05MB
Top Of The Pops/1983/09-Men At Work-Down Under.mp3 8.52MB
Top Of The Pops/1983/10-Toto-Africa.mp3 11.31MB
Top Of The Pops/1983/11-Bonnie Tyler-Total Eclipse Of The Heart.mp3 10.28MB
Top Of The Pops/1983/12-Kajagoogoo-Too Shy.mp3 8.56MB
Top Of The Pops/1983/13-Phil Fearon & Galaxy-Dancing Tight.mp3 8.22MB
Top Of The Pops/1983/14-The Weather Girls-It's Raining Men.mp3 8.05MB
Top Of The Pops/1983/15-Level 42-The Sun Goes Down (Living It Up).mp3 8.70MB
Top Of The Pops/1983/16-UB40-Red Red Wine.mp3 6.84MB
Top Of The Pops/1983/17-Joe Cocker & Jennifer Warnes-Up Where We Belong.mp3 8.87MB
Top Of The Pops/1983/18-Paul Young-Wherever I Lay My Hat (That's My Home).mp3 9.52MB
Top Of The Pops/1983/19-The Style Council-Long Hot Summer.mp3 8.75MB
Top Of The Pops/1983/20-Spandau Ballet-True.mp3 12.94MB
Top Of The Pops/1983/51e59a2ILUL._SS500_.jpg 56.71kB
Top Of The Pops/1984/01-Tears For Fears-Shout.mp3 10.93MB
Top Of The Pops/1984/02-The Thompson Twins-Doctor Doctor.mp3 10.48MB
Top Of The Pops/1984/03-Culture Club-It's A Miracle.mp3 7.63MB
Top Of The Pops/1984/04-Duran Duran-The Reflex.mp3 9.99MB
Top Of The Pops/1984/05-Spandau Ballet-Only When You Leave.mp3 11.53MB
Top Of The Pops/1984/06-Dead Or Alive-You Spin Me Round (Like A Record).mp3 7.38MB
Top Of The Pops/1984/07-Thomas Dolby-Hyperactive.mp3 9.53MB
Top Of The Pops/1984/08-Pointer Sisters-Automatic.mp3 9.16MB
Top Of The Pops/1984/09-Hazell Dean-Searchin' (I Gotta Find A Man).mp3 8.35MB
Top Of The Pops/1984/10-Nena-99 Red Balloons.mp3 8.81MB
Top Of The Pops/1984/11-Cyndi Lauper-Girls Just Want To Have Fun.mp3 8.87MB
Top Of The Pops/1984/12-The Style Council-Shout To The Top.mp3 7.84MB
Top Of The Pops/1984/13-Big Country-Wonderland.mp3 9.01MB
Top Of The Pops/1984/14-Talk Talk-It's My Life.mp3 8.91MB
Top Of The Pops/1984/15-Orchestral Manoeuvres In The Dark-Locomotion.mp3 8.89MB
Top Of The Pops/1984/16-Limahl-Never Ending Story.mp3 7.99MB
Top Of The Pops/1984/17-Ultravox-Dancing With Tears In My Eyes.mp3 9.39MB
Top Of The Pops/1984/18-Julian Lennon-Too Late For Goodbyes.mp3 8.03MB
Top Of The Pops/1984/19-Alison Moyet-All Cried Out.mp3 8.40MB
Top Of The Pops/1984/20-Lionel Richie-Hello.mp3 9.54MB
Top Of The Pops/1984/51O-qD4zV8L._SS500_.jpg 58.21kB
Top Of The Pops/1985/01-Huey Lewis & The News-The Power of Love.mp3 8.92MB
Top Of The Pops/1985/02-Go West-We Close Our Eyes.mp3 8.44MB
Top Of The Pops/1985/03-Duran Duran-A View To A Kill.mp3 8.23MB
Top Of The Pops/1985/04-Paul Hardcastle-19.mp3 8.08MB
Top Of The Pops/1985/05-Belouis Some-Imagination.mp3 8.13MB
Top Of The Pops/1985/06-Katrina & The Waves-Walking On Sunshine.mp3 8.41MB
Top Of The Pops/1985/07-Billy Idol-White Wedding.mp3 9.66MB
Top Of The Pops/1985/08-New Model Army-No Rest.mp3 8.82MB
Top Of The Pops/1985/09-Ashford & Simpson-Solid.mp3 7.69MB
Top Of The Pops/1985/10-The Power Station-Some Like It Hot.mp3 11.69MB
Top Of The Pops/1985/11-Baltimora-Tarzan Boy.mp3 7.59MB
Top Of The Pops/1985/12-The Waterboys-The Whole Of The Moon.mp3 11.50MB
Top Of The Pops/1985/13-Talking Heads-Road To Nowhere.mp3 9.23MB
Top Of The Pops/1985/14-Maria Vidal-Body Rock.mp3 8.44MB
Top Of The Pops/1985/15-Marillion-Kayleigh.mp3 8.13MB
Top Of The Pops/1985/16-Tina Turner-We Don't Need Another Hero.mp3 9.73MB
Top Of The Pops/1985/17-Jermaine Jackson-Do What You Do.mp3 7.91MB
Top Of The Pops/1985/18-Jaki Graham-Round & Around.mp3 9.93MB
Top Of The Pops/1985/19-Alison Moyet-That Ole Devil Called Love.mp3 7.08MB
Top Of The Pops/1985/20-The Colourfield-Thinking Of You.mp3 8.03MB
Top Of The Pops/1985/51dXe3Caa9L._SS500_.jpg 58.11kB
Top Of The Pops/1986/01-Europe-The Final Countdown.mp3 9.13MB
Top Of The Pops/1986/02-Big Country-Look Away.mp3 10.14MB
Top Of The Pops/1986/03-Debbie Harry-French Kissin' In The USA.mp3 9.47MB
Top Of The Pops/1986/04-Run DMC & Aerosmith-Walk This Way.mp3 11.88MB
Top Of The Pops/1986/05-Erasure-Sometimes.mp3 8.31MB
Top Of The Pops/1986/06-Duran Duran-Notorious.mp3 9.17MB
Top Of The Pops/1986/07-Robert Palmer-Addicted To Love.mp3 9.81MB
Top Of The Pops/1986/08-Jermaine Stewart-We Don't Have To, Take Our Clothes Off To Have A Good Time.mp3 9.36MB
Top Of The Pops/1986/09-Luther Vandross-Give Me The Reason.mp3 10.86MB
Top Of The Pops/1986/10-Mel & Kim-Showing Out (Get Fresh At The Weekend).mp3 8.18MB
Top Of The Pops/1986/11-Level 42-Lessons In Love.mp3 9.09MB
Top Of The Pops/1986/12-Five Star-System Addict.mp3 9.31MB
Top Of The Pops/1986/13-The Bangles-Manic Monday.mp3 7.13MB
Top Of The Pops/1986/14-Robbie Nevil-C'Est La Vie.mp3 8.43MB
Top Of The Pops/1986/15-The Blow Monkeys-Digging Your Scene.mp3 9.38MB
Top Of The Pops/1986/16-The Cutting Crew-(I Just) Died In Your Arms Tonight.mp3 10.12MB
Top Of The Pops/1986/17-Dexy's Midnight Runners-Because Of You.mp3 7.37MB
Top Of The Pops/1986/18-The Housemartins-Caravan Of Love.mp3 8.41MB
Top Of The Pops/1986/19-Paul Hardcastle-The Wizard.mp3 7.81MB
Top Of The Pops/1986/51ojzEKb1FL._SS500_.jpg 55.30kB
Top Of The Pops/1987/01-Terence Trent D'Arby-Wishing Well.mp3 8.12MB
Top Of The Pops/1987/02-Rick Astley-Never Gonna Give You Up.mp3 8.13MB
Top Of The Pops/1987/03-ABC-When Smokey Sings.mp3 10.12MB
Top Of The Pops/1987/04-Erasure-Victim Of Love.mp3 8.52MB
Top Of The Pops/1987/05-Depeche Mode-Never Let Me Down Again.mp3 10.01MB
Top Of The Pops/1987/06-Billy Idol-Mony Mony.mp3 11.55MB
Top Of The Pops/1987/07-Belinda Carlisle-Heaven Is A Place On Earth.mp3 9.39MB
Top Of The Pops/1987/08-Spear Of Destiny-Never Take Me Alive.mp3 9.77MB
Top Of The Pops/1987/09-Squeeze-Hourglass.mp3 7.41MB
Top Of The Pops/1987/10-Living In A Box-Living In A Box.mp3 7.09MB
Top Of The Pops/1987/11-Johnny Hates Jazz-Shattered Dreams.mp3 7.98MB
Top Of The Pops/1987/12-Five Star-The Slightest Touch.mp3 10.08MB
Top Of The Pops/1987/13-Swing Out Sister-Surrender.mp3 8.90MB
Top Of The Pops/1987/14-Mel & Kim-Respectable.mp3 7.80MB
Top Of The Pops/1987/15-Maxi Priest-Some Guys Have All The Luck.mp3 8.27MB
Top Of The Pops/1987/16-Boy George-Everything I Own.mp3 9.07MB
Top Of The Pops/1987/17-Luther Vandross-I Really Didn't Mean It.mp3 10.18MB
Top Of The Pops/1987/18-Black-Wonderful Life.mp3 10.05MB
Top Of The Pops/1987/19-Suzanne Vega-Luka.mp3 8.85MB
Top Of The Pops/1987/51p8WkP5eHL._SS500_.jpg 58.16kB
Top Of The Pops/1988/01-Aswad-Don't Turn Around.mp3 7.63MB
Top Of The Pops/1988/02-S'Express-Theme From S-Express.mp3 8.98MB
Top Of The Pops/1988/03-Duran Duran-All She Wants Is.mp3 10.35MB
Top Of The Pops/1988/04-Morrissey-Suedehead.mp3 8.93MB
Top Of The Pops/1988/05-Brother Beyond-The Harder I Try.mp3 7.92MB
Top Of The Pops/1988/06-Pat Benatar-All Fired Up.mp3 10.22MB
Top Of The Pops/1988/07-Bros-I Owe You Nothing.mp3 8.13MB
Top Of The Pops/1988/08-Salt N Pepa-Push It.mp3 7.92MB
Top Of The Pops/1988/09-Mel & Kim-That's The Way It Is.mp3 7.89MB
Top Of The Pops/1988/10-Gloria Estefan-1, 2, 3.mp3 8.01MB
Top Of The Pops/1988/11-Sinead O' Connor-Mandinka.mp3 8.66MB
Top Of The Pops/1988/12-Sabrina-Boys (Summertime Love).mp3 8.96MB
Top Of The Pops/1988/13-Hazell Dean-Who's Leaving Who.mp3 8.51MB
Top Of The Pops/1988/14-Jane Wiedlin-Rush Hour.mp3 9.32MB
Top Of The Pops/1988/15-Bangles-Hazy Shade of Winter.mp3 6.27MB
Top Of The Pops/1988/16-Status Quo-Running All Over the World.mp3 7.99MB
Top Of The Pops/1988/17-Climie Fisher-This Is Me.mp3 8.72MB
Top Of The Pops/1988/18-Robert Palmer-She Makes My Day.mp3 9.77MB
Top Of The Pops/1988/19-Bobby McFerrin-Don't Worry Be Happy.mp3 11.05MB
Top Of The Pops/1988/20-The Proclaimers-I'm Gonna Be (500 Miles).mp3 8.30MB
Top Of The Pops/1988/51LuYfrF4IL._SS500_.jpg 54.50kB
Top Of The Pops/1989/01-The Bangles-Eternal Flame.mp3 9.01MB
Top Of The Pops/1989/02-Marc Almond & Gene Pitney-Something's Gotten Hold Of My Heart.mp3 10.57MB
Top Of The Pops/1989/03-UB40-Homely Girl.mp3 7.74MB
Top Of The Pops/1989/04-Richard Marx-Right Here Waiting.mp3 9.34MB
Top Of The Pops/1989/05-Hue & Cry-Looking For Linda.mp3 8.70MB
Top Of The Pops/1989/06-Living In A Box-Room In Your Heart.mp3 10.49MB
Top Of The Pops/1989/07-Martika-Toy Soldiers.mp3 10.87MB
Top Of The Pops/1989/08-Tears For Fears-Sowing The Seeds Of Love.mp3 11.65MB
Top Of The Pops/1989/09-Soul II Soul-Back To Life.mp3 8.67MB
Top Of The Pops/1989/10-Sydney Youngblood-If Only I Could.mp3 7.94MB
Top Of The Pops/1989/11-New Kids On The Block-Hangin' Tough.mp3 8.78MB
Top Of The Pops/1989/12-Brother Beyond-Be My Twin.mp3 8.09MB
Top Of The Pops/1989/13-Bros-Too Much.mp3 8.17MB
Top Of The Pops/1989/14-Yazz-Stand Up For Your Love Rights.mp3 9.96MB
Top Of The Pops/1989/15-Dusty Springfield-Nothing Has Been Proved.mp3 10.55MB
Top Of The Pops/1989/16-Texas-I Don't Want A Lover.mp3 9.36MB
Top Of The Pops/1989/17-Deborah Harry-I Want That Man.mp3 8.34MB
Top Of The Pops/1989/18-Cyndi Lauper-I Drove All Night.mp3 9.56MB
Top Of The Pops/1989/19-Morrissey-Last Of The Famous International Playboys.mp3 8.29MB
Top Of The Pops/1989/510EtRR8OXL._SS500_.jpg 52.26kB
Top Of The Pops/1990/01-Adamski-Killer.mp3 8.59MB
Top Of The Pops/1990/02-Vanilla Ice-Ice Ice Baby.mp3 8.71MB
Top Of The Pops/1990/03-MC Hammer-U Can't Touch This.mp3 9.70MB
Top Of The Pops/1990/04-EMF-Unbelievable.mp3 8.06MB
Top Of The Pops/1990/05-Jesus Jones-Real Real Real.mp3 7.18MB
Top Of The Pops/1990/06-Morrissey-Novermber Spawned A Monster.mp3 12.43MB
Top Of The Pops/1990/07-Betty Boo-Doin' The Do.mp3 8.44MB
Top Of The Pops/1990/08-Kim Appleby-Don't Worry.mp3 8.04MB
Top Of The Pops/1990/09-Belinda Carlisle-(We Want) The Same Thing.mp3 9.80MB
Top Of The Pops/1990/10-New Kids On The Block-Step By Step.mp3 10.28MB
Top Of The Pops/1990/11-Robert Palmer-I'll Be Your Baby Tonight (With UB40).mp3 7.84MB
Top Of The Pops/1990/12-Was (Not Was)-Papa Was A Rolling Stone.mp3 9.68MB
Top Of The Pops/1990/13-The Proclaimers-King Of The Road.mp3 6.30MB
Top Of The Pops/1990/14-Maxi Priest-Close To You.mp3 12.52MB
Top Of The Pops/1990/15-UB40-Kingston Town.mp3 8.75MB
Top Of The Pops/1990/16-Mantronix-Got To Have Your Love.mp3 3.36MB
Top Of The Pops/1990/17-Wilson Phillips-Hold On.mp3 8.31MB
Top Of The Pops/1990/18-Maria McKee-Show Me HEaven.mp3 8.78MB
Top Of The Pops/1990/19-Chimes-I Still Haven't Found What I'm Looking For.mp3 9.20MB
Top Of The Pops/1990/20-Sinead O'Connor-Nothing Compares To You.mp3 10.75MB
Top Of The Pops/1990/51k08Z2sr6L._SS500_.jpg 62.45kB
Top Of The Pops/1991/01-James-Sit Down.mp3 9.35MB
Top Of The Pops/1991/02-The Wonder Stuff-Size Of A Cow.mp3 7.36MB
Top Of The Pops/1991/03-The Mock Turtles-Can You Dig It_.mp3 9.57MB
Top Of The Pops/1991/04-Pop Will Eat Itself-X, Y & Zee.mp3 10.85MB
Top Of The Pops/1991/05-Jesus Jones-International Bright Young Thing.mp3 7.34MB
Top Of The Pops/1991/06-Living Colour-Love Rears It's Ugly Head.mp3 9.91MB
Top Of The Pops/1991/07-Bassheads-Is There Anybody Out There_.mp3 7.88MB
Top Of The Pops/1991/08-K Klass-Rhythm Is A Mystery.mp3 7.85MB
Top Of The Pops/1991/09-Orchestral Manoeuves In The Dark-Pandora's Box.mp3 9.39MB
Top Of The Pops/1991/10-Erasure-Love To Hate You.mp3 8.99MB
Top Of The Pops/1991/11-New Kids On The Block-Call It What You Want.mp3 9.46MB
Top Of The Pops/1991/12-Crystal Waters-Gypsy Woman.mp3 8.51MB
Top Of The Pops/1991/13-Cher-The Shoop Shoop Song (It's In His Kiss).mp3 6.46MB
Top Of The Pops/1991/14-The Young Disciples-Apparently Nothin'.mp3 9.18MB
Top Of The Pops/1991/15-C & C Music Factory-Things That Make You Go Hmmmm....mp3 9.55MB
Top Of The Pops/1991/16-Thinking About Your Love-Kenny Thomas.mp3 11.18MB
Top Of The Pops/1991/17-Chesney Hawkes-The One & Only.mp3 8.44MB
Top Of The Pops/1991/18-Cry For Help-Rick Astley.mp3 9.32MB
Top Of The Pops/1991/19-Extreme-More Than Words.mp3 9.16MB
Top Of The Pops/1991/20-Julian Lennon-Saltwater.mp3 9.50MB
Top Of The Pops/1991/51Dwu-y64cL._SS500_.jpg 64.18kB
Top Of The Pops/1992/01-Ce Ce Peniston-Finally.mp3 8.51MB
Top Of The Pops/1992/02-Tasmin Archer-Sleeping Satellite.mp3 10.49MB
Top Of The Pops/1992/03-Charles & Eddie-Would I Lie To You.mp3 7.78MB
Top Of The Pops/1992/04-Billy Ray Cyrus-Achy Breaky Heart.mp3 7.76MB
Top Of The Pops/1992/05-Shabba Ranks-Mr Loverman.mp3 8.17MB
Top Of The Pops/1992/06-Incognito-Don't You Worry 'Bout A Thing.mp3 9.43MB
Top Of The Pops/1992/07-Electronic-Disappointed.mp3 9.97MB
Top Of The Pops/1992/08-Go West-Faithful.mp3 9.99MB
Top Of The Pops/1992/09-Morrissey-We Hate It When Our Friends Become Successful.mp3 5.71MB
Top Of The Pops/1992/10-Sinead O' Connor-Success Has Made A Failure Of Our Home.mp3 10.20MB
Top Of The Pops/1992/11-Just Another Day-Jon Secada.mp3 9.80MB
Top Of The Pops/1992/12-Freddie Jackson-Me & Mrs Jones.mp3 9.49MB
Top Of The Pops/1992/13-Richard Marx-Hazard.mp3 12.05MB
Top Of The Pops/1992/14-Wet Wet Wet-Goodnight Girl.mp3 8.39MB
Top Of The Pops/1992/15-Inspiral Carpets-Dragging Me Down.mp3 10.33MB
Top Of The Pops/1992/16-Thunder-Low Life In High Places.mp3 9.51MB
Top Of The Pops/1992/17-Arrested Development-People Everyday.mp3 8.87MB
Top Of The Pops/1992/18-Carter USM-The Only Living Boy In New Cross.mp3 8.92MB
Top Of The Pops/1992/19-Hammer-Do Not Pass Me By.mp3 11.53MB
Top Of The Pops/1992/51CtwarGaLL._SS500_.jpg 61.83kB
Top Of The Pops/1993/01-Tina Turner-Disco Inferno.mp3 9.40MB
Top Of The Pops/1993/02-Kim Wilde-If I Can't Have You.mp3 7.99MB
Top Of The Pops/1993/03-Eternal-Stay.mp3 9.08MB
Top Of The Pops/1993/04-Arrested Development-Mr Wendal.mp3 8.01MB
Top Of The Pops/1993/05-Shara Nelson-DownThat Road.mp3 8.55MB
Top Of The Pops/1993/06-Kenny Thomas-Trippin' On Your Love.mp3 9.25MB
Top Of The Pops/1993/07-Dina Carroll-Don't Be A Stranger.mp3 10.77MB
Top Of The Pops/1993/08-Shaggy-Oh Carolina.mp3 7.12MB
Top Of The Pops/1993/09-UB40-(I Can't Help) Falling In Love.mp3 7.86MB
Top Of The Pops/1993/10-Tasmin Archer-In Your Care.mp3 10.04MB
Top Of The Pops/1993/11-Duran Duran-Ordinary World.mp3 9.95MB
Top Of The Pops/1993/12-Go West-Tracks Of My Tears.mp3 8.63MB
Top Of The Pops/1993/13-Bryan Ferry-I Put A Spell On You.mp3 9.02MB
Top Of The Pops/1993/14-Ugly Kid Joe-Cats In The Cradle.mp3 9.28MB
Top Of The Pops/1993/15-Thunder-A Better Man.mp3 8.43MB
Top Of The Pops/1993/16-Deborah Harry-I Can See Clearly Now.mp3 7.93MB
Top Of The Pops/1993/17-Belinda Carlisle-Big Scary Animal.mp3 9.79MB
Top Of The Pops/1993/18-RunRig-The Greatest Flame.mp3 10.05MB
Top Of The Pops/1993/19-Meat Loaf-I'd Do Anything For Love (But I Won't Do That).mp3 12.36MB
Top Of The Pops/1993/613tGqHaRHL._SS500_.jpg 70.26kB
Top Of The Pops/1994/01-Sheryl Crow-All I Wanna Do.mp3 9.50MB
Top Of The Pops/1994/02-Linger-The Cranberries.mp3 10.29MB
Top Of The Pops/1994/03-Gun-Word Up.mp3 9.76MB
Top Of The Pops/1994/04-Terrorvision-Oblivion.mp3 7.11MB
Top Of The Pops/1994/05-Inspiral Carpets-Saturn 5.mp3 9.16MB
Top Of The Pops/1994/06-Shampoo-Trouble.mp3 7.37MB
Top Of The Pops/1994/07-Juliet Roberts-Caught In The Middle.mp3 7.60MB
Top Of The Pops/1994/08-M People-Renaissance.mp3 9.05MB
Top Of The Pops/1994/09-Kylie Minogue-Confide In Me.mp3 13.48MB
Top Of The Pops/1994/10-Erasure-Always.mp3 9.01MB
Top Of The Pops/1994/11-CJ Lewis-Sweets For My Sweet.mp3 7.63MB
Top Of The Pops/1994/12-Pato Banton-Baby Come Back.mp3 8.83MB
Top Of The Pops/1994/13-R Kelly-She's Got That Vibe.mp3 7.65MB
Top Of The Pops/1994/14-Eternal-Oh Baby I.mp3 10.37MB
Top Of The Pops/1994/15-Boyzone-Love Me For A Reason.mp3 8.12MB
Top Of The Pops/1994/16-Wet Wet Wet-Love Is All Around.mp3 9.07MB
Top Of The Pops/1994/17-Richard Marx-Now & Forever.mp3 8.16MB
Top Of The Pops/1994/18-Meat Loaf-Objects In The Rear View Mirror.mp3 23.54MB
Top Of The Pops/1994/51HJ-W5XzwL._SS500_.jpg 64.13kB
Top Of The Pops/1995/01-Meat Loaf-I'd Die For You (And That's The Truth).mp3 14.74MB
Top Of The Pops/1995/02-Supergrass-Alright.mp3 6.97MB
Top Of The Pops/1995/03-Tina Turner-Goldeneye.mp3 10.84MB
Top Of The Pops/1995/04-M People-Search For The Hero.mp3 9.59MB
Top Of The Pops/1995/05-Soul II Soul-Love Enuff.mp3 12.08MB
Top Of The Pops/1995/06-Judy Cheeks-Respect.mp3 7.52MB
Top Of The Pops/1995/07-Sean Maguire-Suddenly.mp3 9.30MB
Top Of The Pops/1995/08-Dana Dawson-3 Is Family.mp3 8.31MB
Top Of The Pops/1995/09-Dubstar-Stars.mp3 9.55MB
Top Of The Pops/1995/10-Eternal-Power Of A Woman.mp3 9.92MB
Top Of The Pops/1995/11-Louise-Light Of My Life.mp3 9.76MB
Top Of The Pops/1995/12-Boyzone-So Good.mp3 7.04MB
Top Of The Pops/1995/13-TLC-Waterfalls.mp3 8.15MB
Top Of The Pops/1995/14-Mica Paris-One.mp3 9.91MB
Top Of The Pops/1995/15-Wet Wet Wet-Julia Says.mp3 9.47MB
Top Of The Pops/1995/16-Robson & Jerome-Unchained Melody.mp3 7.68MB
Top Of The Pops/1995/17-UB40-Until My Dying Day.mp3 8.98MB
Top Of The Pops/1995/18-Shaggy-Boombastic.mp3 8.80MB
Top Of The Pops/1995/61KYLRlZpuL._SS500_.jpg 65.56kB
Top Of The Pops/1996/01-Boyzone-Words.mp3 9.34MB
Top Of The Pops/1996/02-Eternal-Good Thing.mp3 8.80MB
Top Of The Pops/1996/03-Louise-Naked.mp3 8.13MB
Top Of The Pops/1996/04-Belinda Carlisle-In Too Deep.mp3 9.35MB
Top Of The Pops/1996/05-911-Don't Make Me Wait.mp3 10.04MB
Top Of The Pops/1996/06-Dodgy-Good Enough.mp3 9.15MB
Top Of The Pops/1996/07-Babylon Zoo-Spaceman.mp3 9.17MB
Top Of The Pops/1996/08-Nenah Cherry-Woman.mp3 10.34MB
Top Of The Pops/1996/09-Sean Maguire-Good Day.mp3 7.96MB
Top Of The Pops/1996/10-Gabrielle-Give Me A Little More Time.mp3 11.16MB
Top Of The Pops/1996/11-Shampoo-Girl Power.mp3 7.56MB
Top Of The Pops/1996/12-Lighthouse Family-Lifted.mp3 9.74MB
Top Of The Pops/1996/13-Orchestral Manoeuvres In The Dark-Walking On The Milkyway.mp3 9.31MB
Top Of The Pops/1996/14-Pato Banton-Groovin'.mp3 8.48MB
Top Of The Pops/1996/15-Maxi Priest With Shaggy-That Girl.mp3 9.14MB
Top Of The Pops/1996/16-Shaggy With Grand Puba-Why You Treat Me So Bad.mp3 8.85MB
Top Of The Pops/1996/17-Supergrass-Going Out.mp3 9.84MB
Top Of The Pops/1996/18-Meat Loaf-Not A Dry Eye In The House.mp3 13.54MB
Top Of The Pops/1996/51j1xuZ42wL._SS500_.jpg 64.39kB
Top Of The Pops/1997/01-Boyzone-Picture of You.mp3 7.73MB
Top Of The Pops/1997/02-Eternal-I Wanna Be The Only One (With Bebe Winans).mp3 8.22MB
Top Of The Pops/1997/03-Louise-Arms Around The World.mp3 8.74MB
Top Of The Pops/1997/04-Kavana-I Can Make You Feel Good.mp3 8.03MB
Top Of The Pops/1997/05-Five-Slam Dunk (Da Funk).mp3 8.29MB
Top Of The Pops/1997/06-911-Bodyshakin'.mp3 8.25MB
Top Of The Pops/1997/07-Hanson-Mmmbop.mp3 9.06MB
Top Of The Pops/1997/08-White Town-Your Woman.mp3 9.85MB
Top Of The Pops/1997/09-Depeche Mode-Barrel Of A Gun.mp3 12.35MB
Top Of The Pops/1997/10-No Mercy-Please Don't Go.mp3 9.82MB
Top Of The Pops/1997/11-Olive-You're Not Alone.mp3 9.04MB
Top Of The Pops/1997/12-DJ Quicksilver-Bellisima.mp3 7.43MB
Top Of The Pops/1997/13-Faithless-Reverence.mp3 8.59MB
Top Of The Pops/1997/14-Shaggy-Piece Of My Heart (With Marsha).mp3 9.72MB
Top Of The Pops/1997/15-Chumbawamba-Tubthumping.mp3 8.10MB
Top Of The Pops/1997/16-Meredith Brooks-Bitch.mp3 9.24MB
Top Of The Pops/1997/17-Kula Shaker-Hush.mp3 6.71MB
Top Of The Pops/1997/18-Richard III-Supergrass.mp3 7.29MB
Top Of The Pops/1997/51xrdBTzxkL._SS500_.jpg 55.09kB
Top Of The Pops/1998/01-Paul Weller-Brand New Start.mp3 9.38MB
Top Of The Pops/1998/02-Pulp-This Is Hardcore.mp3 14.66MB
Top Of The Pops/1998/03-Shed Seven-She Left Me On Friday.mp3 8.01MB
Top Of The Pops/1998/04-The Dandy Warhols-Not If You Were The Last Junkie On Earth.mp3 7.35MB
Top Of The Pops/1998/05-Placebo-Pure Morning.mp3 9.74MB
Top Of The Pops/1998/06-Bran Van 3000-Drinking In LA.mp3 8.40MB
Top Of The Pops/1998/07-Air-Sexy Boy.mp3 11.35MB
Top Of The Pops/1998/08-Tin Tin Out-Here's Where The Story Ends (With Shelley Nelson).mp3 9.21MB
Top Of The Pops/1998/09-Bamboo-Bamboogie.mp3 8.08MB
Top Of The Pops/1998/10-Tamperer-Feel It (With Maya).mp3 7.24MB
Top Of The Pops/1998/11-Aqua-Doctor Jones.mp3 7.67MB
Top Of The Pops/1998/12-Billie-Because We Want To.mp3 8.63MB
Top Of The Pops/1998/13-B Witched-C' Est La Vie.mp3 6.58MB
Top Of The Pops/1998/14-Steps-Heartbeat.mp3 10.05MB
Top Of The Pops/1998/15-Five-Everybody Get Up.mp3 7.01MB
Top Of The Pops/1998/16-Louise-All That Matters.mp3 8.22MB
Top Of The Pops/1998/17-Des' Ree-Life.mp3 8.13MB
Top Of The Pops/1998/18-Lighthouse Family-High.mp3 10.44MB
Top Of The Pops/1998/19-UB40-Come Back Darling.mp3 7.46MB
Top Of The Pops/1998/20-Boyzone-No Matter What.mp3 10.48MB
Top Of The Pops/1998/51hwz6lQ-WL._SS500_.jpg 61.48kB
Top Of The Pops/1999/01-Boyzone-When The Going Gets Tough.mp3 8.31MB
Top Of The Pops/1999/02-Backstreet Boys-I Want It That Way.mp3 8.15MB
Top Of The Pops/1999/03-Five-Keep On Movin.mp3 7.55MB
Top Of The Pops/1999/04-Steps-Love's Got A Hold On My Heart.mp3 7.64MB
Top Of The Pops/1999/05-Atomic Kitten-Right Now.mp3 7.98MB
Top Of The Pops/1999/06-B Witched-Blame It On The Weatherman.mp3 8.08MB
Top Of The Pops/1999/07-Billie-Honey To The Bee.mp3 11.50MB
Top Of The Pops/1999/08-911-A Little Bit More.mp3 8.05MB
Top Of The Pops/1999/09-Martine McCutcheon-Perfect Moment.mp3 8.77MB
Top Of The Pops/1999/10-TLC-No Scrubs.mp3 8.20MB
Top Of The Pops/1999/11-Precious-Say It Again.mp3 6.81MB
Top Of The Pops/1999/12-Melanie C-Northern Star.mp3 10.70MB
Top Of The Pops/1999/13-Cast-Beat Mama.mp3 8.37MB
Top Of The Pops/1999/14-The Cranberries-Promises.mp3 8.04MB
Top Of The Pops/1999/15-Placebo-Every You Every Me.mp3 8.15MB
Top Of The Pops/1999/16-Supergrass-Moving.mp3 10.16MB
Top Of The Pops/1999/17-Shanks & Bigfoot-Sweet Like Chocolate.mp3 7.41MB
Top Of The Pops/1999/18-Cartoons-Witch Doctor.mp3 7.11MB
Top Of The Pops/1999/51P3qk+SYhL._SS500_.jpg 57.50kB
Top Of The Pops/2000/01-Coldplay-Yellow.mp3 10.32MB
Top Of The Pops/2000/02-Toploader-Dancing In The Moonlight.mp3 8.73MB
Top Of The Pops/2000/03-Ronan Keating-Life Is A Rollercoaster.mp3 8.95MB
Top Of The Pops/2000/04-Melanie C & Lisa 'Left Eye' Lopez-Never Be The Same Again.mp3 9.68MB
Top Of The Pops/2000/05-Jamelia-Money (With Beenie Man).mp3 9.15MB
Top Of The Pops/2000/06-Daft Punk-One More Time.mp3 9.05MB
Top Of The Pops/2000/07-Sonique-It Feels So Good.mp3 8.72MB
Top Of The Pops/2000/08-Melanie B-Tell Me.mp3 8.90MB
Top Of The Pops/2000/09-Day & Night-Billie Piper.mp3 7.52MB
Top Of The Pops/2000/10-Scooch-More Than I Needed To Know.mp3 8.34MB
Top Of The Pops/2000/11-Steps-Stomp.mp3 7.70MB
Top Of The Pops/2000/12-Atomic Kitten-See Ya.mp3 6.62MB
Top Of The Pops/2000/13-A1-Take On Me.mp3 8.13MB
Top Of The Pops/2000/14-Lene Marlin-Sitting Down Here.mp3 9.01MB
Top Of The Pops/2000/15-Louise-2 Faced.mp3 8.43MB
Top Of The Pops/2000/16-Martine McCutcheon-I'm Over You.mp3 8.47MB
Top Of The Pops/2000/17-Damage-Ghetto Romance.mp3 8.50MB
Top Of The Pops/2000/18-Precious-Rewind.mp3 8.31MB
Top Of The Pops/2000/19-Aurora-Ordinary World (With Naimee Coleman).mp3 9.28MB
Top Of The Pops/2000/51+4-HQEJiL._SS500_.jpg 62.85kB
Top Of The Pops/2001/01-Atomic Kitten-Whole Again.mp3 7.05MB
Top Of The Pops/2001/02-Steps-One For Sorrow.mp3 9.52MB
Top Of The Pops/2001/03-Five-Lets Dance.mp3 8.29MB
Top Of The Pops/2001/04-Louise-Stuck In The Middle.mp3 8.61MB
Top Of The Pops/2001/05-Mel B-Feel So Good.mp3 9.19MB
Top Of The Pops/2001/06-Martin McCutchen-On The Radio.mp3 8.69MB
Top Of The Pops/2001/07-Sophie Ellis Bextor-Murder On The Dancefloor.mp3 8.61MB
Top Of The Pops/2001/08-Planet Funk-Chase The Sun.mp3 8.44MB
Top Of The Pops/2001/09-Damage-Still Be Lovin' You.mp3 8.77MB
Top Of The Pops/2001/10-Blue-All Rise.mp3 8.51MB
Top Of The Pops/2001/11-Hear' Say-The Way To Your Heart.mp3 7.47MB
Top Of The Pops/2001/12-Ronan Keating-Lovin' Each Day.mp3 8.02MB
Top Of The Pops/2001/13-Lighthouse Family-(WishI Knew How Would Feel To Be) Free-One.mp3 8.66MB
Top Of The Pops/2001/14-Fun Lovin' Criminals-Loco.mp3 8.80MB
Top Of The Pops/2001/15-Alien Ant Farm-Smooth Criminals.mp3 7.91MB
Top Of The Pops/2001/16-The Dandy Warhols-Bohemian Like You.mp3 7.96MB
Top Of The Pops/2001/17-Depeche Mode-Dream On.mp3 9.86MB
Top Of The Pops/2001/18-Starsailor-Alcoholic.mp3 6.68MB
Top Of The Pops/2001/19-Embrace-Wonder.mp3 10.00MB
Top Of The Pops/2001/20-Turin Blades-Mind Over Money.mp3 9.44MB
Top Of The Pops/2001/61XvS9WLOFL._SS500_.jpg 65.43kB
Top Of The Pops/2002/01-Coldplay-In My Place.mp3 8.72MB
Top Of The Pops/2002/02-Doves-There Goes The Fear.mp3 11.04MB
Top Of The Pops/2002/03-Turin Brakes-Long Distance.mp3 8.75MB
Top Of The Pops/2002/04-Starsailor-Poor Misguided Fool.mp3 8.80MB
Top Of The Pops/2002/05-Idlewild-You Held The World In Your Arms.mp3 7.71MB
Top Of The Pops/2002/06-Athlete-You Got The Style.mp3 7.96MB
Top Of The Pops/2002/07-Supergrass-Grace.mp3 5.74MB
Top Of The Pops/2002/08-The Music-Take The Long Road & Walk It.mp3 11.18MB
Top Of The Pops/2002/09-The Vines-Outtathaway.mp3 6.89MB
Top Of The Pops/2002/10-N.E.R.D.-Rock Star.mp3 8.67MB
Top Of The Pops/2002/11-Lasgo-Something.mp3 6.76MB
Top Of The Pops/2002/12-Moby-We Are All Made Of Stars.mp3 10.36MB
Top Of The Pops/2002/13-Busted-What I Go To School For.mp3 7.99MB
Top Of The Pops/2002/14-Blue-Fly By II.mp3 8.77MB
Top Of The Pops/2002/15-Ronan Keating-If Tomorrow Never Comes.mp3 8.22MB
Top Of The Pops/2002/16-Atomic Kitten-The Tide Is High (Get The Feeling).mp3 7.84MB
Top Of The Pops/2002/17-Beverly Knight-Shoulda Woulda Coulda.mp3 8.09MB
Top Of The Pops/2002/18-Ms Dynamite-Dy-Na-Mi-Tee.mp3 8.38MB
Top Of The Pops/2002/61Txs72brPL._SS500_.jpg 64.36kB
Top Of The Pops/2003/01-Mark Owen-Four Minute Warning.mp3 9.49MB
Top Of The Pops/2003/02-Jamelia-Superstar.mp3 8.25MB
Top Of The Pops/2003/03-Atomic Kitten-Love Doesn't Have To Hurt.mp3 8.04MB
Top Of The Pops/2003/04-Melanie C-Here It Comes Again.mp3 9.86MB
Top Of The Pops/2003/05-Blue-U Make Me Wanna.mp3 8.77MB
Top Of The Pops/2003/06-Busted-Crash The Wedding.mp3 6.11MB
Top Of The Pops/2003/07-Javine-Real Thing.mp3 7.72MB
Top Of The Pops/2003/08-Ronan Keating-The Long Goodbye.mp3 9.86MB
Top Of The Pops/2003/09-Erasure-Solsbury Hill.mp3 9.88MB
Top Of The Pops/2003/10-Goldfrapp-Strict Machine.mp3 8.87MB
Top Of The Pops/2003/11-The Thrills-Big Sur.mp3 7.15MB
Top Of The Pops/2003/12-Turin Brakes-Pain Killer.mp3 9.00MB
Top Of The Pops/2003/13-The Dandy Warhols-We Used To Be Friends.mp3 7.63MB
Top Of The Pops/2003/14-Starsailor-Silence Is Easy.mp3 8.40MB
Top Of The Pops/2003/15-Black Rebel Motorbike Club-Stop.mp3 10.57MB
Top Of The Pops/2003/16-Placebo-The Bitter End.mp3 7.33MB
Top Of The Pops/2003/17-Supergrass-Seen The Light.mp3 5.64MB
Top Of The Pops/2003/18-Audio Bully's-The Things.mp3 8.66MB
Top Of The Pops/2003/19-Blink 182-FeelingThis.mp3 6.72MB
Top Of The Pops/2003/61hZVCNeTsL._SS500_.jpg 68.44kB
Top Of The Pops/2004/01-Joss Stone-Super Duper Love (Are You Diggin ' On Me).mp3 8.89MB
Top Of The Pops/2004/02-Jamelia-See It In A Boy's Eyes.mp3 8.89MB
Top Of The Pops/2004/03-Beverley Knight-Come As You Are.mp3 8.57MB
Top Of The Pops/2004/04-Jay Sean-Stolen.mp3 8.29MB
Top Of The Pops/2004/05-Beenie Man-King Of The Dancehall.mp3 8.22MB
Top Of The Pops/2004/06-Javine-Don't Walk Away.mp3 9.07MB
Top Of The Pops/2004/07-Lasco-Surrender.mp3 6.76MB
Top Of The Pops/2004/08-DJ Casper-Cha Cha Slide.mp3 8.46MB
Top Of The Pops/2004/09-Atomic Kitten-Somebody Like Me.mp3 4.87MB
Top Of The Pops/2004/10-Stacie Orrico-I Promise.mp3 9.82MB
Top Of The Pops/2004/11-Blue-Breath Easy.mp3 8.45MB
Top Of The Pops/2004/12-Ronan Keating & Yusuf Islam-Father & Son.mp3 7.71MB
Top Of The Pops/2004/13-The Thrills-Whatever Happened To Corey Hiam.mp3 8.21MB
Top Of The Pops/2004/14-Graham Coxon -Freakin' Out.mp3 8.43MB
Top Of The Pops/2004/15-Supergrass-Kiss Of Life.mp3 9.17MB
Top Of The Pops/2004/16-Starsailor-Four To The Floor.mp3 8.82MB
Top Of The Pops/2004/17-Fountain Of Wayne-Stacy's Mom.mp3 7.56MB
Top Of The Pops/2004/18-Busted-Thunderbirds Are Go.mp3 7.35MB
Top Of The Pops/2004/61VonIPrVaL._SS500_.jpg 65.53kB
Top Of The Pops/2005/01-Coldplay-Speed Of Sound.mp3 11.07MB
Top Of The Pops/2005/02-The Magic Numbers-Love Me Like You.mp3 11.11MB
Top Of The Pops/2005/03-Supergrass-St Petersburg.mp3 7.24MB
Top Of The Pops/2005/04-Starsailor-In The Crossfire.mp3 7.61MB
Top Of The Pops/2005/05-Doves-Black & White Town.mp3 9.82MB
Top Of The Pops/2005/06-Athlete-Wires.mp3 9.39MB
Top Of The Pops/2005/07-KT Tunstall-Suddenly I See.mp3 7.69MB
Top Of The Pops/2005/08-Idlewild-Love Steals Us From Loneliness.mp3 7.43MB
Top Of The Pops/2005/09-Joss Stone-Don't Cha Wanna Ride.mp3 8.11MB
Top Of The Pops/2005/10-Beverley Knight-Keep This Fire Burning.mp3 8.96MB
Top Of The Pops/2005/11-Simon Webbe-No Worries.mp3 7.98MB
Top Of The Pops/2005/12-Erasure-Breathe.mp3 8.71MB
Top Of The Pops/2005/13-Moby-Lift Me Up.mp3 7.15MB
Top Of The Pops/2005/14-The Shapeshifters-Back To Basics.mp3 8.80MB
Top Of The Pops/2005/15-Faith Evans-Again.mp3 7.62MB
Top Of The Pops/2005/16-Deep Dish-Say Hello.mp3 7.20MB
Top Of The Pops/2005/17-LCD Soundsystem-Daft Punk Is Playing At My House.mp3 12.10MB
Top Of The Pops/2005/18-Goldfrapp-Ooh La La.mp3 7.83MB
Top Of The Pops/2005/19-Sigur Ros-Hoppipolla.mp3 10.25MB
Top Of The Pops/2005/51i2mfddmaL._SS500_.jpg 62.79kB
Top Of The Pops/2006/01-Lily Allen-Smile.mp3 7.47MB
Top Of The Pops/2006/02-Corinne Bailey Rae-Put Your Records On.mp3 8.23MB
Top Of The Pops/2006/03-Goldfrapp-Ride A White Horse.mp3 10.70MB
Top Of The Pops/2006/04-KT Tunstall-Another Place To Fall.mp3 9.54MB
Top Of The Pops/2006/05-Franz Ferdinand-The Fallen.mp3 8.51MB
Top Of The Pops/2006/06-Placebo-Because I Want You.mp3 7.73MB
Top Of The Pops/2006/07-Feeder-Lost & Found.mp3 6.74MB
Top Of The Pops/2006/08-Graham Coxon-Standing On My Own Again.mp3 10.29MB
Top Of The Pops/2006/09-The Magic Numbers-I See You, You See Me.mp3 13.73MB
Top Of The Pops/2006/10-Beth Orton-Conceived.mp3 7.74MB
Top Of The Pops/2006/11-Breaks Co-Op-The Otherside.mp3 8.15MB
Top Of The Pops/2006/12-Beverley Knight-Piece Of My Heart.mp3 9.49MB
Top Of The Pops/2006/13-Simon Webbe-Coming Around Again.mp3 8.45MB
Top Of The Pops/2006/14-Duncan James-Sooner Or Later.mp3 8.60MB
Top Of The Pops/2006/15-Jamelia-Something About You.mp3 7.70MB
Top Of The Pops/2006/16-Hi Tack-Say Say Say (Waiting For You).mp3 9.18MB
Top Of The Pops/2006/17-All Saints-Rock Steady.mp3 6.38MB
Top Of The Pops/2006/18-The Source (With Candi Staton)-You Got The Love.mp3 7.37MB
Top Of The Pops/2006/61++1Dw1PRL._SS500_.jpg 65.01kB
Top Of The Pops/Scans/1964/01.jpg 122.84kB
Top Of The Pops/Scans/1964/02.jpg 121.85kB
Top Of The Pops/Scans/1964/03.jpg 60.11kB
Top Of The Pops/Scans/1964/04.jpg 145.87kB
Top Of The Pops/Scans/1964/05.jpg 143.52kB
Top Of The Pops/Scans/1964/06.jpg 155.28kB
Top Of The Pops/Scans/1964/07.jpg 154.46kB
Top Of The Pops/Scans/1964/08.jpg 138.22kB
Top Of The Pops/Scans/1964/09.jpg 134.90kB
Top Of The Pops/Scans/1964/10.jpg 100.07kB
Top Of The Pops/Scans/1964/11.jpg 95.09kB
Top Of The Pops/Scans/1964/12-13.jpg 76.34kB
Top Of The Pops/Scans/1964/14.jpg 127.92kB
Top Of The Pops/Scans/1964/15.jpg 63.80kB
Top Of The Pops/Scans/1965/01.jpg 131.63kB
Top Of The Pops/Scans/1965/02.jpg 149.13kB
Top Of The Pops/Scans/1965/03.jpg 154.20kB
Top Of The Pops/Scans/1965/04.jpg 151.26kB
Top Of The Pops/Scans/1965/05.jpg 154.86kB
Top Of The Pops/Scans/1965/06.jpg 150.28kB
Top Of The Pops/Scans/1965/07.jpg 103.12kB
Top Of The Pops/Scans/1965/08.jpg 106.46kB
Top Of The Pops/Scans/1965/09-10.jpg 71.10kB
Top Of The Pops/Scans/1965/11.jpg 142.78kB
Top Of The Pops/Scans/1965/12.jpg 61.60kB
Top Of The Pops/Scans/1965/13.jpg 116.28kB
Top Of The Pops/Scans/1965/14.jpg 67.47kB
Top Of The Pops/Scans/1966/01.jpg 121.30kB
Top Of The Pops/Scans/1966/02.jpg 144.86kB
Top Of The Pops/Scans/1966/03.jpg 147.72kB
Top Of The Pops/Scans/1966/04.jpg 154.66kB
Top Of The Pops/Scans/1966/05.jpg 153.62kB
Top Of The Pops/Scans/1966/06.jpg 151.65kB
Top Of The Pops/Scans/1966/07.jpg 125.50kB
Top Of The Pops/Scans/1966/08.jpg 108.18kB
Top Of The Pops/Scans/1966/09.jpg 90.38kB
Top Of The Pops/Scans/1966/10-11.jpg 59.71kB
Top Of The Pops/Scans/1966/12.jpg 138.49kB
Top Of The Pops/Scans/1966/13.jpg 64.18kB
Top Of The Pops/Scans/1966/14.jpg 127.03kB
Top Of The Pops/Scans/1966/15.jpg 63.24kB
Top Of The Pops/Scans/1967/01.jpg 132.73kB
Top Of The Pops/Scans/1967/02.jpg 150.00kB
Top Of The Pops/Scans/1967/03.jpg 151.75kB
Top Of The Pops/Scans/1967/04.jpg 152.48kB
Top Of The Pops/Scans/1967/05.jpg 159.18kB
Top Of The Pops/Scans/1967/06.jpg 148.07kB
Top Of The Pops/Scans/1967/07.jpg 149.29kB
Top Of The Pops/Scans/1967/08.jpg 106.25kB
Top Of The Pops/Scans/1967/09.jpg 109.92kB
Top Of The Pops/Scans/1967/10-11.jpg 64.36kB
Top Of The Pops/Scans/1967/12.jpg 139.53kB
Top Of The Pops/Scans/1967/13.jpg 65.45kB
Top Of The Pops/Scans/1967/14.jpg 125.02kB
Top Of The Pops/Scans/1967/15.jpg 65.26kB
Top Of The Pops/Scans/1968/01.jpg 134.17kB
Top Of The Pops/Scans/1968/02.jpg 141.24kB
Top Of The Pops/Scans/1968/03.jpg 151.57kB
Top Of The Pops/Scans/1968/04.jpg 150.94kB
Top Of The Pops/Scans/1968/05.jpg 158.45kB
Top Of The Pops/Scans/1968/06.jpg 144.33kB
Top Of The Pops/Scans/1968/07.jpg 139.07kB
Top Of The Pops/Scans/1968/08.jpg 112.81kB
Top Of The Pops/Scans/1968/09.jpg 88.33kB
Top Of The Pops/Scans/1968/10-11.jpg 64.98kB
Top Of The Pops/Scans/1968/12.jpg 139.50kB
Top Of The Pops/Scans/1968/13.jpg 68.82kB
Top Of The Pops/Scans/1968/14.jpg 130.64kB
Top Of The Pops/Scans/1968/15.jpg 64.35kB
Top Of The Pops/Scans/1969/01.jpg 127.67kB
Top Of The Pops/Scans/1969/02.jpg 144.67kB
Top Of The Pops/Scans/1969/03.jpg 137.81kB
Top Of The Pops/Scans/1969/04.jpg 139.05kB
Top Of The Pops/Scans/1969/05.jpg 155.77kB
Top Of The Pops/Scans/1969/06.jpg 142.79kB
Top Of The Pops/Scans/1969/07.jpg 130.75kB
Top Of The Pops/Scans/1969/08.jpg 109.97kB
Top Of The Pops/Scans/1969/09.jpg 97.99kB
Top Of The Pops/Scans/1969/10-11.jpg 70.85kB
Top Of The Pops/Scans/1969/12.jpg 132.71kB
Top Of The Pops/Scans/1969/13.jpg 66.31kB
Top Of The Pops/Scans/1969/14.jpg 125.21kB
Top Of The Pops/Scans/1969/15.jpg 68.59kB
Top Of The Pops/Scans/1970/01.jpg 126.41kB
Top Of The Pops/Scans/1970/02.jpg 130.97kB
Top Of The Pops/Scans/1970/03.jpg 63.43kB
Top Of The Pops/Scans/1970/04.jpg 16.13kB
Top Of The Pops/Scans/1970/05.jpg 134.61kB
Top Of The Pops/Scans/1970/06.jpg 137.95kB
Top Of The Pops/Scans/1970/07.jpg 131.92kB
Top Of The Pops/Scans/1970/08.jpg 120.42kB
Top Of The Pops/Scans/1970/09.jpg 104.79kB
Top Of The Pops/Scans/1970/10.jpg 101.72kB
Top Of The Pops/Scans/1970/11-12.jpg 70.70kB
Top Of The Pops/Scans/1970/13.jpg 132.71kB
Top Of The Pops/Scans/1970/14.jpg 63.43kB
Top Of The Pops/Scans/1970/15.jpg 107.96kB
Top Of The Pops/Scans/1970/16.jpg 62.50kB
Top Of The Pops/Scans/1971/01.jpg 112.84kB
Top Of The Pops/Scans/1971/02.jpg 146.53kB
Top Of The Pops/Scans/1971/03.jpg 141.34kB
Top Of The Pops/Scans/1971/04.jpg 138.36kB
Top Of The Pops/Scans/1971/05.jpg 149.77kB
Top Of The Pops/Scans/1971/06.jpg 146.37kB
Top Of The Pops/Scans/1971/07.jpg 126.22kB
Top Of The Pops/Scans/1971/08.jpg 105.26kB
Top Of The Pops/Scans/1971/09.jpg 90.14kB
Top Of The Pops/Scans/1971/10-11.jpg 59.93kB
Top Of The Pops/Scans/1971/12.jpg 136.17kB
Top Of The Pops/Scans/1971/13.jpg 57.78kB
Top Of The Pops/Scans/1971/14.jpg 113.74kB
Top Of The Pops/Scans/1971/15.jpg 61.52kB
Top Of The Pops/Scans/1972/01.jpg 123.21kB
Top Of The Pops/Scans/1972/02.jpg 142.12kB
Top Of The Pops/Scans/1972/03.jpg 143.52kB
Top Of The Pops/Scans/1972/04.jpg 155.93kB
Top Of The Pops/Scans/1972/05.jpg 158.53kB
Top Of The Pops/Scans/1972/06.jpg 141.52kB
Top Of The Pops/Scans/1972/07.jpg 135.60kB
Top Of The Pops/Scans/1972/08.jpg 96.03kB
Top Of The Pops/Scans/1972/09.jpg 91.61kB
Top Of The Pops/Scans/1972/10-11.jpg 61.35kB
Top Of The Pops/Scans/1972/12.jpg 128.94kB
Top Of The Pops/Scans/1972/13.jpg 57.52kB
Top Of The Pops/Scans/1972/14.jpg 97.89kB
Top Of The Pops/Scans/1972/15.jpg 61.58kB
Top Of The Pops/Scans/1973/01.jpg 123.68kB
Top Of The Pops/Scans/1973/02.jpg 148.55kB
Top Of The Pops/Scans/1973/03.jpg 165.43kB
Top Of The Pops/Scans/1973/04.jpg 149.69kB
Top Of The Pops/Scans/1973/05.jpg 157.41kB
Top Of The Pops/Scans/1973/06.jpg 146.88kB
Top Of The Pops/Scans/1973/07.jpg 136.44kB
Top Of The Pops/Scans/1973/08.jpg 104.28kB
Top Of The Pops/Scans/1973/09.jpg 91.67kB
Top Of The Pops/Scans/1973/10-11.jpg 55.20kB
Top Of The Pops/Scans/1973/12.jpg 136.16kB
Top Of The Pops/Scans/1973/13.jpg 58.56kB
Top Of The Pops/Scans/1973/14.jpg 98.57kB
Top Of The Pops/Scans/1973/15.jpg 64.17kB
Top Of The Pops/Scans/1974/01.jpg 59.30kB
Top Of The Pops/Scans/1975/01.jpg 46.76kB
Top Of The Pops/Scans/1976/01.jpg 70.50kB
Top Of The Pops/Scans/1977/01.jpg 48.14kB
Top Of The Pops/Scans/1978/01.jpg 71.07kB
Top Of The Pops/Scans/1979/01.jpg 125.85kB
Top Of The Pops/Scans/1979/02.jpg 146.94kB
Top Of The Pops/Scans/1979/03.jpg 147.70kB
Top Of The Pops/Scans/1979/04.jpg 147.54kB
Top Of The Pops/Scans/1979/05.jpg 149.96kB
Top Of The Pops/Scans/1979/06.jpg 143.47kB
Top Of The Pops/Scans/1979/07.jpg 136.92kB
Top Of The Pops/Scans/1979/08.jpg 107.71kB
Top Of The Pops/Scans/1979/09.jpg 90.61kB
Top Of The Pops/Scans/1979/10-11.jpg 72.79kB
Top Of The Pops/Scans/1979/12.jpg 140.91kB
Top Of The Pops/Scans/1979/13.jpg 61.12kB
Top Of The Pops/Scans/1979/14.jpg 106.41kB
Top Of The Pops/Scans/1979/15.jpg 58.71kB
Top Of The Pops/Scans/1980/01.jpg 120.08kB
Top Of The Pops/Scans/1980/02.jpg 106.33kB
Top Of The Pops/Scans/1980/03.jpg 47.76kB
Top Of The Pops/Scans/1981/01.jpg 119.39kB
Top Of The Pops/Scans/1981/02.jpg 109.24kB
Top Of The Pops/Scans/1981/03.jpg 49.14kB
Top Of The Pops/Scans/1982/01.jpg 120.22kB
Top Of The Pops/Scans/1982/02.jpg 105.47kB
Top Of The Pops/Scans/1982/03.jpg 52.97kB
Top Of The Pops/Scans/1983/01.jpg 117.10kB
Top Of The Pops/Scans/1983/02.jpg 133.29kB
Top Of The Pops/Scans/1983/03.jpg 66.35kB
Top Of The Pops/Scans/1983/04.jpg 103.72kB
Top Of The Pops/Scans/1983/05-06.jpg 74.59kB
Top Of The Pops/Scans/1983/07-08.jpg 64.71kB
Top Of The Pops/Scans/1983/09-10.jpg 79.76kB
Top Of The Pops/Scans/1983/11-12.jpg 79.24kB
Top Of The Pops/Scans/1983/13-14.jpg 82.68kB
Top Of The Pops/Scans/1983/15.jpg 35.45kB
Top Of The Pops/Scans/1984/01.jpg 127.21kB
Top Of The Pops/Scans/1984/02.jpg 102.65kB
Top Of The Pops/Scans/1984/03.jpg 47.73kB
Top Of The Pops/Scans/1985/01.jpg 131.24kB
Top Of The Pops/Scans/1985/02.jpg 99.30kB
Top Of The Pops/Scans/1985/03.jpg 49.62kB
Top Of The Pops/Scans/1986/01.jpg 125.56kB
Top Of The Pops/Scans/1986/02.jpg 84.20kB
Top Of The Pops/Scans/1986/03.jpg 50.17kB
Top Of The Pops/Scans/1987/01.jpg 119.21kB
Top Of The Pops/Scans/1987/02.jpg 90.98kB
Top Of The Pops/Scans/1987/03.jpg 50.61kB
Top Of The Pops/Scans/1988/01.jpg 111.79kB
Top Of The Pops/Scans/1988/02.jpg 87.92kB
Top Of The Pops/Scans/1988/03.jpg 47.39kB
Top Of The Pops/Scans/1989/01.jpg 106.15kB
Top Of The Pops/Scans/1989/02.jpg 92.90kB
Top Of The Pops/Scans/1989/03.jpg 49.86kB
Top Of The Pops/Scans/1990/01.jpg 170.00kB
Top Of The Pops/Scans/1990/02.jpg 128.18kB
Top Of The Pops/Scans/1990/03.jpg 65.50kB
Top Of The Pops/Scans/1990/04.jpg 91.50kB
Top Of The Pops/Scans/1990/05.jpg 181.52kB
Top Of The Pops/Scans/1990/06.jpg 179.26kB
Top Of The Pops/Scans/1990/07.jpg 181.22kB
Top Of The Pops/Scans/1990/08.jpg 192.72kB
Top Of The Pops/Scans/1990/09.jpg 187.04kB
Top Of The Pops/Scans/1990/10.jpg 187.68kB
Top Of The Pops/Scans/1990/11.jpg 191.25kB
Top Of The Pops/Scans/1990/12.jpg 183.27kB
Top Of The Pops/Scans/1990/13-14.jpg 66.04kB
Top Of The Pops/Scans/1990/15.jpg 185.54kB
Top Of The Pops/Scans/1990/16.jpg 93.62kB
Top Of The Pops/Scans/1991/01.jpg 17.07kB
Top Of The Pops/Scans/1991/02.jpg 14.65kB
Top Of The Pops/Scans/1992/01.jpg 110.68kB
Top Of The Pops/Scans/1992/02.jpg 71.51kB
Top Of The Pops/Scans/1992/03.jpg 150.52kB
Top Of The Pops/Scans/1992/04.jpg 178.39kB
Top Of The Pops/Scans/1993/01.jpg 19.93kB
Top Of The Pops/Scans/1993/02.jpg 69.31kB
Top Of The Pops/Scans/1994/01.jpg 31.53kB
Top Of The Pops/Scans/1994/02.jpg 85.54kB
Top Of The Pops/Scans/1995/01.jpg 20.74kB
Top Of The Pops/Scans/1995/02.jpg 15.47kB
Top Of The Pops/Scans/1995/03.jpg 19.28kB
Top Of The Pops/Scans/1995/04.jpg 22.80kB
Top Of The Pops/Scans/1995/05.jpg 21.97kB
Top Of The Pops/Scans/1996/01.jpg 20.86kB
Top Of The Pops/Scans/1996/02.jpg 61.61kB
Top Of The Pops/Scans/1996/03.jpg 415.27kB
Top Of The Pops/Scans/1997/01.jpg 16.66kB
Top Of The Pops/Scans/1997/02.jpg 85.83kB
Top Of The Pops/Scans/1998/01.jpg 18.64kB
Top Of The Pops/Scans/1998/02.jpg 60.38kB
Top Of The Pops/Scans/1999/01.jpg 21.06kB
Top Of The Pops/Scans/2000/01.jpg 118.49kB
Top Of The Pops/Scans/2001/01.jpg 64.06kB
Top Of The Pops/Scans/2002/01.jpg 22.76kB
Top Of The Pops/Scans/2002/02.jpg 20.54kB
Top Of The Pops/Scans/2002/03.jpg 155.55kB
Top Of The Pops/Scans/2002/04.jpg 172.87kB
Top Of The Pops/Scans/2003/01.jpg 87.18kB
Top Of The Pops/Scans/2004/01.jpg 14.98kB
Top Of The Pops/Scans/2005/01.jpg 6.32kB
Top Of The Pops/Scans/2005/02.jpg 144.79kB
Top Of The Pops/Scans/2006/01.jpg 13.25kB
Top Of The Pops/Scans/2006/02.jpg 24.90kB
Top Of The Pops/Scans/Vrac/1982-01.jpeg 10.50kB
Top Of The Pops/Scans/Vrac/1984-01.jpg 30.84kB
Top Of The Pops/Scans/Vrac/1987-01.jpg 35.16kB
Top Of The Pops/Scans/Vrac/1988-01.jpg 318.83kB
Top Of The Pops/Scans/Vrac/1988-02.jpg 318.83kB
Top Of The Pops/Scans/Vrac/1992-01.jpg 214.46kB
Top Of The Pops/Scans/Vrac/1993-01.jpg 68.73kB
Top Of The Pops/Scans/Vrac/1994-01.jpg 62.29kB
Top Of The Pops/Scans/Vrac/1995-01.jpg 64.19kB
Top Of The Pops/Scans/Vrac/1997-01.jpg 53.88kB
Top Of The Pops/Top of the Pops.pdf 119.38kB